NINETY-DAY STUDY ABROAD PROGRAMS
STUDY + RESEARCH AND CREATIVE INDEPENDENT STUDY PROJECT (ISP)
The Independent Study Project (ISP) is an opportunity for a deep dive into a topic of interest or an opportunity to devise a creative or artistic project, or to undertake artistic training, unique to Seville. Some students choose an ISP in Seville to follow a passion that they cannot pursue elsewhere, while others may be intentional about choosing a project that is explicitly part of a career plan. In any case, it is an opportunity to utilize and develop linguistic skills and cultural understanding while forming new relationships with members of the host culture related to your chosen field of study and allowing you to systematically explore your particular topic of interest. You will immerse yourself in Spanish and Sevillian culture working with area experts or artists as a means to integrate all aspects of your learning and cultural experience.
ISP placements through the Spanish Institute are unpaid.
DATES
Arrival Date: September 17, 2023

Departure Date: December 15, 2023
REQUIREMENTS
Eligibility
High School Graduate (Students must be high school graduates by the start date in order to be eligible for this program.)
One year as a registered college student by the time of application.
Language Proficiency and Prerequisites:
ISP Course: All language levels, although absolute beginners are discouraged. Generally at least low-intermediate; but some placements will require a higher level of Spanish. Native English or equivalent fluency may be required for some placements: some English-teaching or service organization placements may be accomplished primarily in English or with only basic Spanish.
Students taking courses taught in Spanish at the University of Seville need Intermediate language level, i.e., at least three or four semesters of college-level language experience.
Minimum GPA:
University of Seville: 2.5
PROGRAM STRUCTURE
Semester students earn 12-15 credits; academic year students earn 24-30 credits. Spanish Institute's Study + ISP program includes:
Spanish Institute Introduction to Spain Course (3 U.S. credits).

intensive "survival Spanish"
academic excursions throughout Andalusia
classroom sessions
(First semester only for academic-year students)

A personalized ISP placement (3 U.S. credits). Your ISP schedule may vary depending on industry standards for your career field and the nature of your project, and will be determined after you arrive.
Plus three courses (3 U.S. credits each) from the following:

Direct enrollment at one of our local partner universities

minimum one course
maximum three courses
taught in Spanish or English
one university per academic session

Spanish Institute language course
Elective Spanish Institute course
ISP COURSE
The required ISP experiential learning course is designed to help you make the most of your experiences. You will automatically be enrolled in the ISP course upon acceptance to your placement.
Career Coaching & Placement Process
Once you've submitted your application, your career development adventure will begin! The placement process is more than just securing an ISP placement with an external expert or artistic guide. You will engage in additional interviews with our in-country coordinator and your potential host site supervisors. The host site retains the final decision regarding placements, so it's important that your interviews reflect your maturity, adaptability, curiosity, and commitment to both your career interests and the host organization.
MINIMUM CLASS SIZE
Spanish Institute for Global Education: Courses in which enrollment is below 5 participants will not be offered.
University of Seville: Courses in which enrollment is below 10 participants will not be offered.
UNIVERSITY OF SEVILLE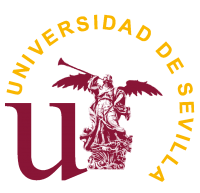 Closely linked to the history of Seville and Andalusia, the University of Seville combines the values of tradition with being an innovative institution of quality and excellence. It is a university as cutting edge and cosmopolitan as the city of Seville itself and can boast a history of more than 500 years.
Cursos Concertados
These courses for international students are part of the international program at the University of Seville and offer a wide variety of classes to choose from. The "cursos concertados" offer an advanced level and a general level and are both taught in Spanish by professors who teach the courses based on the fact the students understand and speak Spanish fluently. There are also courses in English for those who do not yet have a high enough level of Spanish.
Philology Faculty (includes courses in the following areas):
| | |
| --- | --- |
| Marketing | Painting |
| Business | Theater |
| Advertising | Grammar |
| Cinema | Literature |
Faculty of Geography and History (includes courses in the following areas):
| | |
| --- | --- |
| Flamenco | Economics |
| Art | Anthropology |
| Cooking | Political Science |
| Music | History |
| Photography | |
* Each class meets for 4 hours each week. Students will receive a transcript with their grades, and will receive credit from their own university for classes completed.
HIGHLIGHTS
Personalized University Programs: we adapt to your needs because you are unique. We help you choose one of three prestigious universities in Seville.
True Spanish Experience: Spanish Institute will accompany you in your immersion into the Spanish culture making your visit an unforgettable experience.
Live Andalusia: art, history, tradition, gastronomy, and more.
Accommodation:

Stay with a host family to learn and improve your Spanish, share your day to day experiences, and enjoy the delicious homemade Spanish cuisine.



Spanish Institute is 100% dedicated to our students. We strive to make your stay abroad a wonderful, unique, and enriching experience that you will remember for the rest of your life. Our programs ensure personalized attention at every step of the process.
SEMINAR "SPAIN TODAY"
Seminar throughout the program: "Spain Today"
The objective of this seminar is to accompany students throughout the program, address issues of Spanish society and facilitate a deeper learning of Spanish. This Seminar is offered at the levels of elementary, intermediate and advanced Spanish depending on the number of students and their grammar, composition and conversation skills. The 45 hour seminar is available as a credit-bearing option. Students should ensure that their home institution awards credit for this seminar.
Contents of the seminar:
Women and the evolution of society in Spain.
The Spanish educational system.
Political organization in Spain: Autonomies, Parliamentary System, Monarchy.
Unemployment, immigration and emigration.
Religion and its manifestations in Spain.
Political parties in Spain.
Overcoming the Civil War.
Greatnesses of Spain: transplants, ...
Economy and productive forces of the country.
The Mediterranean diet and the influence of history on the way of eating in Spain.
WHAT'S INCLUDED
Academic program at the University of Seville.
A seminar on "Spain today" throughout the program at Spanish Institute.
Class material.
Academic advice before coming to Seville, tutoring, and mentoring during your stay.
Spanish placement test before coming to Seville so that our academic director can advise you on the subjects and prepare your personal program.
Accommodation with a host family in Seville with full room and board; three meals a day throughout your stay.
Participation in the Language Exchange Program. 
Health insurance for non-European nationals with access to the best private hospitals in the city.
Spanish Institute emergency telephone number, 24/7 assistance.
Airport or train station transfer at the beginning and end of the program.
Welcome Pack.
Transport card (bus, metro, and tram).
Opportunities to practice speaking with local students.
Welcome and farewell tapas celebrations.
Support from Spanish Institute throughout the duration of the program.
Academic certificate.
Optional Services
Placement/mentorship for Research or Creative Independent Study Project (internship/service learning).
ACCOMMODATION WITH A HOST FAMILY IN SEVILLE
The Study Abroad Program program includes accommodation with a host family in Seville with full room and board; three meals a day throughout your stay.
Living with a family allows our students to fully discover the Spanish culture, life, and people. At Spanish Institute we believe that this is an important aspect of the program.
The academic year program includes accommodation with a host family and offers the option of staying during the winter holiday period at an additional fee.
HEALTH AND REPATRIATION INSURANCE
Our health insurance gives access to the best private hospitals and of course covers everything related to COVID-19. If a student is unwell or contracts this disease, the doctor may prescribe everything from the necessary tests to hospitalization in case of seriousness.
Spanish Institute has developed a COVID protocol to be able to track incidents that may occur, how to prevent and what to do in case of contagion.
All our programs include a 24/7 emergency service.
The insurance included in our program guarantees:
Principal Medical Health Assistance
Emergencies
Medical specialists
Diagnostic tests
Hospitalization
Specialist treatments
Preventive medicine
Second opinion
Travel assistance
Repatriation insurance
ACADEMIC CREDIT
You will receive an official transcript from the university in Seville where you take courses. Students should ensure that their home institution awards credit for their chosen program.
School of Record: Students Earn U.S. Credits for Spanish Institute Courses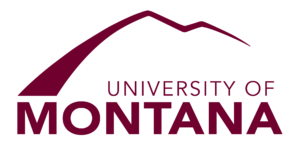 An official transcript of U.S. credits is available for Spanish Institute courses through our School of Record. Students should ensure that their home institution awards credit for their chosen program. The Spanish Institute offers the necessary documentation for these procedures.
See our School of Record Page.
CERTIFICATES
Spanish Institute for Global Education gives a certificate to the participants for the courses taken at the Spanish Institute detailing the dates, duration, and the name of the course (sillabi available on request)
Spanish Institute for Global Education gives a certificate to the participants at the end of their Independent Study Project program, detailing the specialty, the duration, and the task performed.
Letters of recommendation are available upon request.
DATES
Arrival Date: September 17, 2023
Departure Date: December 15, 2023 
Deadline: July 14, 2023
90-DAY SEMESTER
Standard load of five courses:

Seminar and practical Spanish (offered by the Spanish Institute)

Direct Enrollment at the University of Seville: up to four courses taught in Spanish or English

Optional Placement/mentorship for Research or Creative Independent Study Project (internship/service learning) (+€400)
FREQUENTLY ASKED QUESTIONS
You have the option of taking classes at one of the three universities, the University of Seville, the Pablo de Olavide University or EUSA University Centre. A variety of subjects are offered in Spanish and English. We usually recommend choosing classes from the courses for foreign students instead of taking traditional and regular classes for Spanish students because the structure and content of the classes can be very difficult even without the language barrier. Everything is naturally immersed in the cultural environment and it is difficult to understand without starting from the same background. If you feel encouraged to do it, because you have a high level of Spanish, we will support and help you in your decision, many students have done so. The programs for foreign students are very interesting and varied, you can find more information about the classes on the university websites.
How can I find out what my level of Spanish is?
When you arrive, or even before you come, you will take a placement test with us. This will guide you and help us advice you in making decisions regarding subjects, activities and other options.
Does the program provide us with the books and class material?
At the beginning of the course the program will give you all the materials for the orientation. The materials and books of the university classes must be purchased by you.
I would like to do an internship or volunteer. Can Spanish Institute help me arrange this?
Spanish Institute has a program of internships in schools and companies. We also have a list of volunteering opportunities. All internship and volunteering programs must be requested through the home university prior to arrival. At the end of your stay you will get a certificate.
Is it necessary to have an international student card?
The Spanish universities will give you a university student card. The international student card is not essential, but it is good to have one. You can get a discount at many places all over Europe with a student card. There are several organizations that can give you your student card. The following link is one of them: International Student Identity Card isic.org
Do I need a visa to come to Spain?
If you're from a country in the European Union, it is not necessary. Spain also has agreements with many other countries outside of the European Union, and their citizens are allowed to stay in Spain without a visa if the stay is less than 90 days. However, if you do stay longer you will need a student's visa. You have to apply for this through the link of the Ministry of Foreign Affairs: sede.maec.gob.es Once you have enrolled at Spanish Institute, and if your stay is going to be longer than 90 days, we will send you the necessary documents for the student visa application. It is a long process, it usually takes 45 days, so you should begin to apply as soon as you can. Any student who has ever needed a visa has been assigned one, so don't worry! However, you should be aware that all the Consulates do not work in the same way, and in some places, the process is more difficult than in others. You should also realize that if you are going to stay for an academic year, you have to supply your criminal record, which makes the process even slower.
In the previous paragraph you can find the general information to obtain visas, but unfortunately at this time the international regulations have changed and it is very possible that from country to country the situation is different depending on their fight against COVID19. We will help you get a visa that allows you to study in Spain by sending you the necessary documents and certificates to show that everything is in order and show your serious intentions to study in Seville.
Can I travel on the weekends?
Yes! Remember that Spanish Institute arranges excursions throughout Andalusia so check in with them before planning any trips. It's a good idea to have thought about where you would like to travel so when you get here you can start planning your trips. We recommend you try not to travel alone, talk to some of the other students you meet here to see if you can travel with a friend. There is a program called STEP UP run by the US government that is free and provides US students studying abroad with safety updates for the places they are traveling to. We recommend you log your trips with them as well, so you stay informed of anything going on in the area. Also, remember to budget for side trips beforehand. It's highly recommended to take advantage of the cheaper flights to various destinations. You'll also want to experience life in Seville, so don't travel every weekend.
New situation with COVID19: during the pandemic you must reduce your trips to those strictly necessary. Unfortunately, it is an unforeseen situation that we must address with the commitment of taking care of ourselves and to be in more controlled environments.
APPLICATION PROCESS
Groups:
Please contact us via email (info@spanishinstitute.net) where we will send you a doodle form to set up a zoom meeting at the most convenient time for you.
Individuals:
Individual Application Process
At Spanish Institute for Global Education we follow a communicative approach to teaching. The fundamental objective of this methodology is for students to learn to communicate in Spanish in a wide variety of contexts and situations. In addition to the language, the students have the opportunity to learn about our culture and society.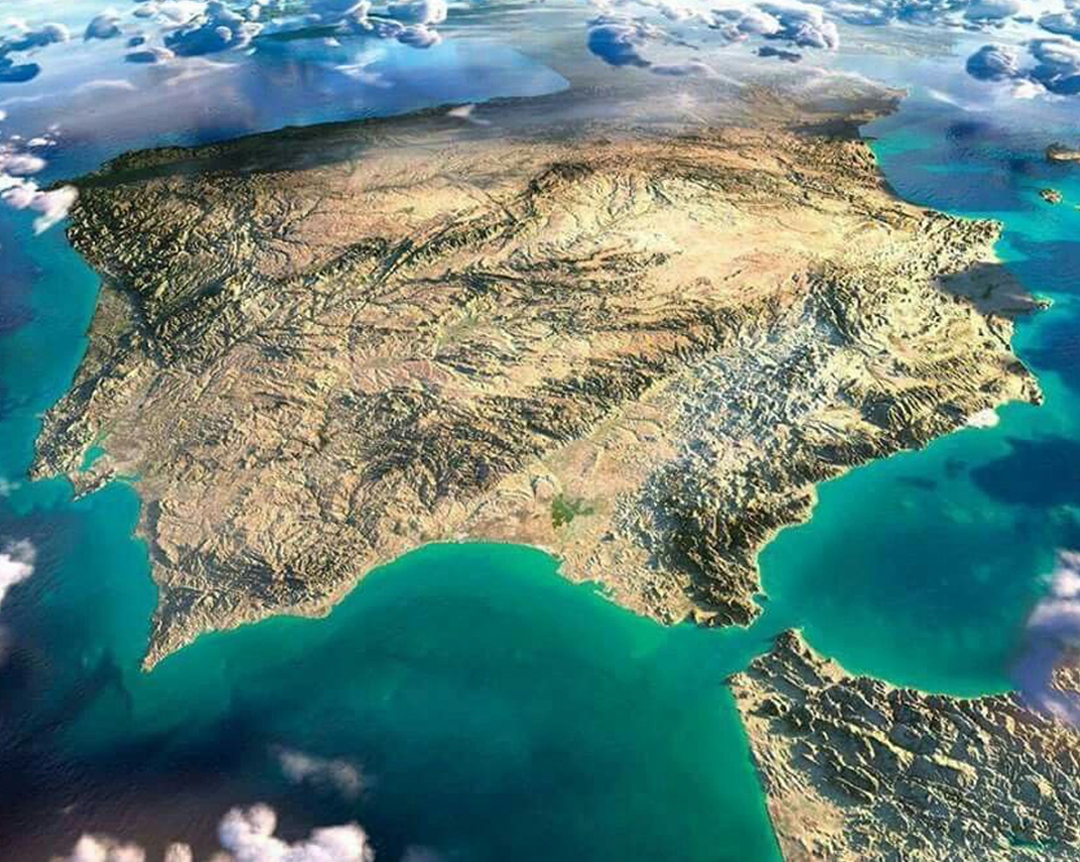 Taught in English or Spanish
SPANISH LANGUAGE, SOCIETY, AND CULTURAL STUDIES
Spanish Institute Center

University of Seville
90-Day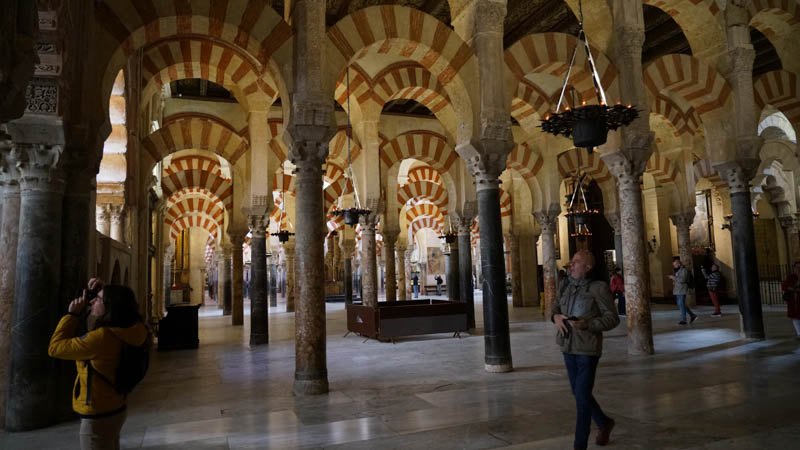 Taught in Spanish or English
ARTS, LITERATURE, AND HISTORY
Spanish Institute Center

University of Seville
90-Day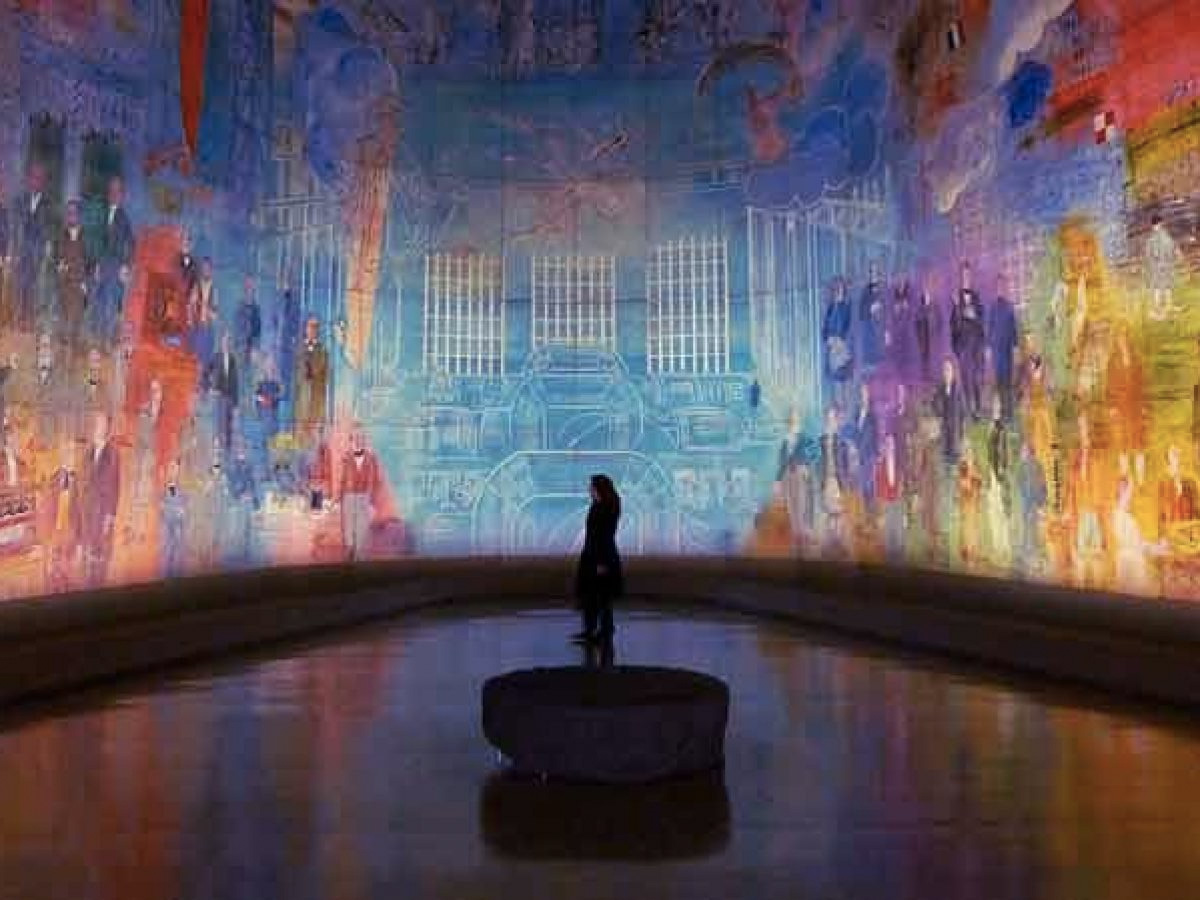 Taught in English or Spanish
STUDY + INDEPENDENT STUDY PROJECT
Spanish Institute Center

University of Seville
90-Day