Certifications, accreditations and collaborations
CERTIFICATIONS, ACCREDITATIONS AND COLLABORATIONS
Students Earn U.S. Credits for Spanish Institute Courses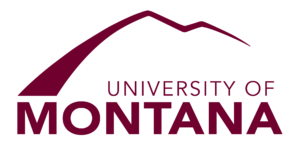 Since 2023 the University of Montana (UM) serves as the School of Record (SOR) for the Spanish Institute. UM is a top-tier ("R1") research university, accredited in the United States by the Northwest Commission on Colleges and Universities. As SOR UM records grades for Spanish Institute courses and issues transcripts for those grades. Students participating in Spanish Institute courses are able to transfer official U.S. credits to their home institution for those courses. This follows a rigorous review of Spanish Institute syllabi by the faculty of UM's College of Humanities and Sciences, World Languages and Cultures Department (WLC), and also by UM's Global Leadership Initiative (GLI).
Cervantes Institute accredited center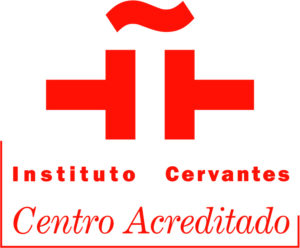 Spanish Institute for Global Education is a center accredited by the Cervantes Institute and this is how it appears in its documents.
Being a center accredited by the Cervantes Institute is a quality guarantee of our Spanish Institute school as a center for teaching Spanish and also integrates us within the Network of Associated Centers.
The Cervantes Institute is a public institution, created in 1991, to promote and disseminate the teaching of the Spanish language and culture. There are 88 official centers distributed throughout the world in 45 countries. It has two offices in Spain, in Madrid and in Alcalá de Henares.
We copy here how the Instituto Cervantes describes a center integrated within its Associated Centers Network as meeting quality requirements in the teaching of Spanish:
Meets the legal requirements to perform teaching.
It has a teaching plan to ensure the proper progress of student learning.
It has a team of qualified teachers.
Participates in teacher training programs of the Cervantes Institute that the Cervantes Institute offers annually to accredited centers.
It follows a methodology adapted to the needs of the students.
Conducts program and course evaluations.
It promotes the participation of its students in official Spanish certification tests, whether these are carried out in the center itself or take place in surrounding examination centers.
It guides its students about their progress in learning Spanish.
It has equipped classrooms and adequate resources for teaching.
It has active procedures to collect the opinion of its users.
Handles complaints and claims from students.
It offers complete and detailed information about the courses and the services it offers.
It makes a transparent and truthful dissemination of its offer.
The Cervantes Institute sets the indicators that guarantee quality and carries out periodic reviews of the accredited centers, so as to promote continuous improvement in all of them.
In the centers accredited by the Cervantes Institute, the learning of Spanish and the training of Spanish teachers are thus endorsed as recognized quality teaching. Our school has a training course for Spanish teachers that is offered every month, we are proud to be able to certify it as an accredited center by an official body such as the Cervantes Institute.
APUNE - Association of North American University Programs in Spain

Spanish Institute is an institution associated with APUNE. Founded in 1968, APUNE is the oldest association in Europe dedicated to serving the needs of North American programs. As an associated institution, we comply with the requirements established in the APUNE Statutes. The programs that are part of the association benefit from periodic reviews through which the excellence of the services offered by each program is guaranteed.
Some of the most important university institutions with which we work: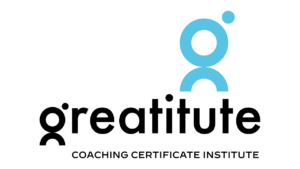 Spanish Institute for Global Education and Greatitute have a collaboration agreement whereby coaches in the Greatitute certification process offer coaching processes to Spanish Institute students.
In this way, Spanish Institute students have an additional way to practice and learn Spanish while investing time in achieving their goals and increasing their well-being.
Other entities with which we collaborate: