SPANISH INSTITUTE
FOR GLOBAL EDUCATION
Up close and personal in Seville
Immersive. Attentive. Transformative.
PAST
Modern Seville has managed to keep traces of all the most important cultures in its history
PRESENT
Seville is both European and cosmopolitan. It is an open-minded, tolerant society. It is always at the forefront from the cultural point of view
LEARNING
We take pride in our practice of a global, intercultural, responsible and innovative education
Spanish Institute for Global Education offers you the opportunity of living in Seville and exploring Andalusia and Spain
We have more than 40 years of experience
We know how to take you into the heart of the people, the culture, the language and much more
Come with us, Spanish Institute shows you the real Andalusian experience
Feel like you are part of us, we will be like your family in Spain
Unidos por los idiomas, enseñando y aprendiendo de forma eficaz
LEARN SPANISH IN SEVILLE, SPAIN!

Alex Kozlowski
Being at Spanish Institute was nothing short of incredible. My great experience in Sevilla can be attributed to them. Catherine was an amazing guide and "sense of home", even being so far away from my hometown in Baltimore. They made sure we were safe, having a good time, learning about the city, and being there for us for whatever we needed. They made sure things ran smoothly for us and helped us adjust to the unique southern Spanish lifestyle.

Khalifah Altheyab
I did two trips to Sevilla Spain, once in summer 2018 and another in summer 2019. I had a really great time and life experience.
Sevilla location is an amazing that it helps to arrange trips during the weekends (trips like, to Morocco, Portugal and many cities in Spain or Europe). Besides the location, Sevilla has many things to offer. It is a historical city and it has many places to visit. As well as, it is not an expensive city for life costing. It is very suitable for students/interns budget, if I compare it to Madrid or Barcelona.
Spanish institute is a great guidance, organizing and supporting that it made my two trips to the city very easygoing and enjoyable. I had internships and classes (Spanish language class). They were very well and organized. I learned a lot in Spanish class. Thanks for my teacher Sandra. As well as thanks to for Catherine for organizing everything. I am looking forward to come again.

Adela Kim
My first impression of Spanish Institute was as great as expected, I have the chance to meet lovely new and returning students from all around the world including the amazing Director and teachers like Ms. Catherine Anner. It is a fantastic school for Flamenco in Seville as well. Lastly, the Spanish Institute was extremely well organized and despite the current situation an astounding experience which I for sure, will not ease to forget!

Katrina Smith
I did an internship with Spanish Institute, and it was one of the best decisions I've ever made. I learned a lot about myself and about how to handle myself in a job, I improved my Spanish skills, and I met some wonderful people. The staff at Spanish Institute is incredibly friendly, caring, and helpful, and they made it an experience I will never forget!

Jessica Milne
Spanish Institute is an incredible place. The teachers there are the kindest and most supportive you will find. Everything is tailored to you to make sure your experience is smooth, comfortable and ensuring the best for your learning! I studied Spanish for two years, and could barely communicate until I came to Spanish Institute, lived with a Spanish family (the best people I have ever met!) and improved in every area of my Spanish.
I would also like to mention how amazing Catherine is. She is so welcoming and works so hard to make sure all the students are having the best experience. I could not recommend it more highly!!

Riley Cunningham
Some of my happiest memories came from this program through Spanish Institute. They aided with housing placement as well as course selection, and gave great insight into what course students had previously enjoyed to make sure I had the best schedule possible. Included in my program were weekly trips, where we received interesting historical tours of famous sites but were also allowed our own free time to explore different towns throughout southern Spain on our own. Aracena is a can't miss! The even set me up with a tutoring job while I was abroad with a very kind family, which was amazing both to earn a little pocket change and also interact with locals. Even now, they are helping me with rec letters for post-grad teach-abroad programs. I can't over-exaggerate how lovely the people working in this office are, how personalized and organized the program is, and what amazing experiences they offer. You'll meet amazing friends, have the best guidance, and always have friendly faces to come back to in Sevilla. Highly, HIGHLY recommend.

Mia Clarke
María José is an extraordinary teacher. I am lucky to be a part of the enjoyable and productive learning environment she creates.

Paula da Silva
My experience with my teacher Sandra has been excellent. I loved learning about the history and culture of Andalucía – everything she taught me was always interesting. I had a lot of fun in our classes.
Blue Van Gelder
2023-06-02
¡Muy recomendable! Las profesoras de la escuela son muy profesionales y super amables. Me sentí como en casa y aprendí nuevas técnicas y ideas para mis clases de español.
Alice Blanchard
2023-02-13
Not my first experience in Spain but the best one from far. First of all, the city has a special vibe. It's a big city where there is always something to do or discover. Moreover, it's a young city and lastly the people are incredibly kind and willing to help. Then, I would like to thank the teachers and Paola to have made my stay fantastic. The teachers are dynamic, young, patient and are really involved in making you improve. We were in small groups which allowed each of us to improve way more as the focus of the teacher is directed towards the gaps and difficulties of each of us. They made the classes never boring and I met some amazing people from all over the world !! Lastly, I booked my stay a few days before my departure and Paola nailed it to organize everything and find my an accommodation that suited what I wanted (which was to be in a shared apartment). I had the opportunity to stay with amazing women in very comfortable apartments with all the necessary facilities at maximum 10 minutes from the school by foot. I can only recommend this school and I hope I'll come back soon. Thank you so much for everything. I didn't stay for that long but I've learned a lot about Spain and myself, I have improved my Spanish and Sevilla now has a special place in my heart!
Soila Kiviluoto
2022-12-28
Un colegio de excelente calidad. Todo el personal muy amable y servicial, siempre preguntando si alguien necesita algo. La ubicación es céntrica y está bien conectada y en metro se puede viajar rápido y barato. Los profesores son buenos y el programa tenía cosas interesantes e inesperables. Las actividades culturales te muestran los tesoros de Sevilla. Me ha gustado también que no es un colegio gigantesco, que trae flexibilidad. Muy recomendable.
Juliana Tabosa da Silva
2022-11-25
O instituto é fantástico. Tem um plano de estudo único e moderno. Um plano de estudo próprio para cada necessidade. Aprendemos muito sobre a cultura local e outros temas importantes para aqueles que vão viver aqui ou aqueles que querem aprender mais sobre a Espanha e sua gente tão acolhedora. A equipe do SIEGE é simplesmente incrível! Recomendo e muitoooo.
Une expérience géniale ! Je suis rentré dans cette école pour apprendre l'espagnol, j'en suis ressorti avec un bien meilleur niveau mais aussi avec une expérience de vie inoubliable. Tout l'encadrement a été à mon écoute pour m'aider dans mon quotidien. Les professeurs sont très patients et prennent beaucoup de temps pour nous aider à progresser, même en dehors des heures de cours. Cette école m'a permis de faire la rencontre d'autres étudiants qui viennent de partout dans le monde (Bresil, Ireland, USA, Italie...). Et elle propose plein d'activités qui permettent de découvrir Seville et sa région (j'ai adoré le cours de cuisine et la visite de Cadix !). Bref, je ne pensais pas vivre une des plus belles expérience de ma vie en poussant les portes de cette école. 1000 Merci à Macarena, Maria José, Gloria, Paula et Carlos pour tout !
Duchyll Joseph
2022-10-28
If you want correct language learning, from highly educated, passionate, caring instructors, this is your school.
Lucie Dominikova
2022-07-15
I spent an amazing week in Seville. I attended a course for teachers of Spanish language. The teachers of SIGE were very nice, the lessons were so well prepared and the afternoon activities were excellent. I will return home with many practical ideas for my Spanish classes. Mrs. Alonso made me feel at home from the very beginning. The host family was very nice too. The school is very well situated, next to a metro station, in 10 minutes you get to the centre and it is also very close to the train station. It was such a nice experience. I wish I could come again 🙂
Charlotte Hoffman
2022-05-30
I had the best study abroad experience with SIGE. everyone at the institution was so kind, caring, thoughtful, and helpful, and made my time in Sevilla as amazing as it was. Besides the wonderful relationships I was able to build with everyone who works at SIGE, the program also included two weeks of Spanish lessons as well as some Spanish History classes, and many excursions that allowed me to see most of Andalucía.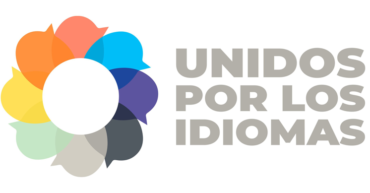 Fin del proyecto
Fin del proyecto Damos por finalizado el proyecto Eramus+ KA210 "Unidos por los idiomas, enseñando y aprendiendo de forma eficaz" con la satisfacción de haber completado las 4 actividades propuestas con éxito. Gracias a nuestros socios IES Albert Einstein y la Asociación de profesores de español de Finlandia por su participación en el proyecto.  Os […]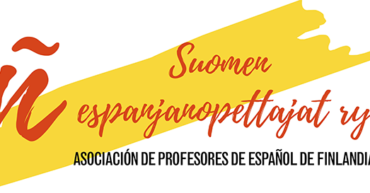 Curso en abierto a 15 docentes finlandeses en Helsinki
Curso en abierto a 15 docentes finlandeses en Helsinki (online) Mañana 4 de noviembre comenzamos la última actividad planificada el proyecto Erasmus+ KA210. El grupo destinatario de esta actividad es profesorado de español como segunda lengua que está en activo en un centro educativo de Finlandia y que pertenece a la Asociación de Profesores de […]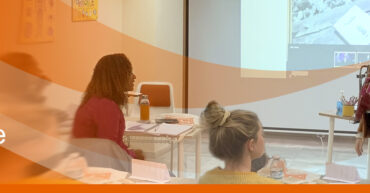 Formación para profesorado de Español en Sevilla 2023
FORMACIÓN PARA PROFESORADO DE ESPAÑOL EN SEVILLA – 2023 ¡Hola! Me alegro mucho de saludarte de nuevo. En esta ocasión te escribo para informarte de las nuevas fechas que tenemos para nuestro programa intensivo de formación de 7 días para el profesorado de español como segunda lengua (ELE). Como ya sabes, somos especialistas en metodologías […]