SPANISH INSTITUTE
FOR GLOBAL EDUCATION
Up close and personal in Seville
Immersive. Attentive. Transformative.
PAST
Modern Seville has managed to keep traces of all the most important cultures in its history
PRESENT
Seville is both European and cosmopolitan. It is an open-minded, tolerant society. It is always at the forefront from the cultural point of view
LEARNING
We take pride in our practice of a global, intercultural, responsible and innovative education
Spanish Institute for Global Education offers you the opportunity of living in Seville and exploring Andalusia and Spain
We have more than 40 years of experience
We know how to take you into the heart of the people, the culture, the language and much more
Come with us, Spanish Institute shows you the real Andalusian experience
Feel like you are part of us, we will be like your family in Spain
Unidos por los idiomas, enseñando y aprendiendo de forma eficaz
LEARN SPANISH IN SEVILLE, SPAIN!

Alex Kozlowski
Being at Spanish Institute was nothing short of incredible. My great experience in Sevilla can be attributed to them. Catherine was an amazing guide and "sense of home", even being so far away from my hometown in Baltimore. They made sure we were safe, having a good time, learning about the city, and being there for us for whatever we needed. They made sure things ran smoothly for us and helped us adjust to the unique southern Spanish lifestyle.

Khalifah Altheyab
I did two trips to Sevilla Spain, once in summer 2018 and another in summer 2019. I had a really great time and life experience.
Sevilla location is an amazing that it helps to arrange trips during the weekends (trips like, to Morocco, Portugal and many cities in Spain or Europe). Besides the location, Sevilla has many things to offer. It is a historical city and it has many places to visit. As well as, it is not an expensive city for life costing. It is very suitable for students/interns budget, if I compare it to Madrid or Barcelona.
Spanish institute is a great guidance, organizing and supporting that it made my two trips to the city very easygoing and enjoyable. I had internships and classes (Spanish language class). They were very well and organized. I learned a lot in Spanish class. Thanks for my teacher Sandra. As well as thanks to for Catherine for organizing everything. I am looking forward to come again.

Adela Kim
My first impression of Spanish Institute was as great as expected, I have the chance to meet lovely new and returning students from all around the world including the amazing Director and teachers like Ms. Catherine Anner. It is a fantastic school for Flamenco in Seville as well. Lastly, the Spanish Institute was extremely well organized and despite the current situation an astounding experience which I for sure, will not ease to forget!

Katrina Smith
I did an internship with Spanish Institute, and it was one of the best decisions I've ever made. I learned a lot about myself and about how to handle myself in a job, I improved my Spanish skills, and I met some wonderful people. The staff at Spanish Institute is incredibly friendly, caring, and helpful, and they made it an experience I will never forget!

Jessica Milne
Spanish Institute is an incredible place. The teachers there are the kindest and most supportive you will find. Everything is tailored to you to make sure your experience is smooth, comfortable and ensuring the best for your learning! I studied Spanish for two years, and could barely communicate until I came to Spanish Institute, lived with a Spanish family (the best people I have ever met!) and improved in every area of my Spanish.
I would also like to mention how amazing Catherine is. She is so welcoming and works so hard to make sure all the students are having the best experience. I could not recommend it more highly!!

Riley Cunningham
Some of my happiest memories came from this program through Spanish Institute. They aided with housing placement as well as course selection, and gave great insight into what course students had previously enjoyed to make sure I had the best schedule possible. Included in my program were weekly trips, where we received interesting historical tours of famous sites but were also allowed our own free time to explore different towns throughout southern Spain on our own. Aracena is a can't miss! The even set me up with a tutoring job while I was abroad with a very kind family, which was amazing both to earn a little pocket change and also interact with locals. Even now, they are helping me with rec letters for post-grad teach-abroad programs. I can't over-exaggerate how lovely the people working in this office are, how personalized and organized the program is, and what amazing experiences they offer. You'll meet amazing friends, have the best guidance, and always have friendly faces to come back to in Sevilla. Highly, HIGHLY recommend.

Mia Clarke
María José is an extraordinary teacher. I am lucky to be a part of the enjoyable and productive learning environment she creates.

Paula da Silva
My experience with my teacher Sandra has been excellent. I loved learning about the history and culture of Andalucía – everything she taught me was always interesting. I had a lot of fun in our classes.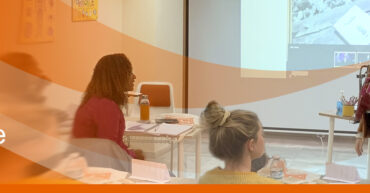 Formación para profesorado de Español en Sevilla 2023
FORMACIÓN PARA PROFESORADO DE ESPAÑOL EN SEVILLA – 2023 ¡Hola! Me alegro mucho de saludarte de nuevo. En esta ocasión te escribo para informarte de las nuevas fechas que tenemos para nuestro programa intensivo de formación de 7 días para el profesorado de español como segunda lengua (ELE). Como ya sabes, somos especialistas en metodologías […]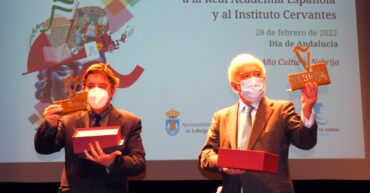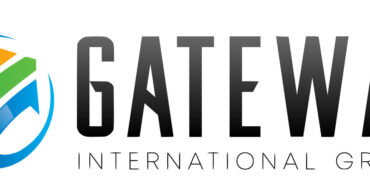 Contemporary Patterns in Language Learning: Becoming Bilingual through Study Abroad
Contemporary Patterns in Language Learning: Becoming Bilingual through Study Abroad Spanish Institute for Global Education has sponsored this Gateway International Group program. The conversation between moderator Brooke Roberts (Gateway International Group), and SLA expert Katharine Burns (Carnegie Mellon University), was wide-ranging, for example, touching upon differing pedagogies for language-learning that engage or eschew L1 in […]