SPANISH INSTITUTE
FOR GLOBAL EDUCATION
Up close and personal in Seville
Immersive. Attentive. Transformative.
PAST
Modern Seville has managed to keep traces of all the most important cultures in its history
PRESENT
Seville is both European and cosmopolitan. It is an open-minded, tolerant society. It is always at the forefront from the cultural point of view
LEARNING
We take pride in our practice of a global, intercultural, responsible and innovative education
Spanish Institute for Global Education offers you the opportunity of living in Seville and exploring Andalusia and Spain
We have more than 40 years of experience
We know how to take you into the heart of the people, the culture, the language and much more
Come with us, Spanish Institute shows you the real Andalusian experience
Feel like you are part of us, we will be like your family in Spain
Unidos por los idiomas, enseñando y aprendiendo de forma eficaz
LEARN SPANISH IN SEVILLE, SPAIN!

Alex Kozlowski
Being at Spanish Institute was nothing short of incredible. My great experience in Sevilla can be attributed to them. Catherine was an amazing guide and "sense of home", even being so far away from my hometown in Baltimore. They made sure we were safe, having a good time, learning about the city, and being there for us for whatever we needed. They made sure things ran smoothly for us and helped us adjust to the unique southern Spanish lifestyle.

Khalifah Altheyab
I did two trips to Sevilla Spain, once in summer 2018 and another in summer 2019. I had a really great time and life experience.
Sevilla location is an amazing that it helps to arrange trips during the weekends (trips like, to Morocco, Portugal and many cities in Spain or Europe). Besides the location, Sevilla has many things to offer. It is a historical city and it has many places to visit. As well as, it is not an expensive city for life costing. It is very suitable for students/interns budget, if I compare it to Madrid or Barcelona.
Spanish institute is a great guidance, organizing and supporting that it made my two trips to the city very easygoing and enjoyable. I had internships and classes (Spanish language class). They were very well and organized. I learned a lot in Spanish class. Thanks for my teacher Sandra. As well as thanks to for Catherine for organizing everything. I am looking forward to come again.

Adela Kim
My first impression of Spanish Institute was as great as expected, I have the chance to meet lovely new and returning students from all around the world including the amazing Director and teachers like Ms. Catherine Anner. It is a fantastic school for Flamenco in Seville as well. Lastly, the Spanish Institute was extremely well organized and despite the current situation an astounding experience which I for sure, will not ease to forget!

Katrina Smith
I did an internship with Spanish Institute, and it was one of the best decisions I've ever made. I learned a lot about myself and about how to handle myself in a job, I improved my Spanish skills, and I met some wonderful people. The staff at Spanish Institute is incredibly friendly, caring, and helpful, and they made it an experience I will never forget!

Jessica Milne
Spanish Institute is an incredible place. The teachers there are the kindest and most supportive you will find. Everything is tailored to you to make sure your experience is smooth, comfortable and ensuring the best for your learning! I studied Spanish for two years, and could barely communicate until I came to Spanish Institute, lived with a Spanish family (the best people I have ever met!) and improved in every area of my Spanish.
I would also like to mention how amazing Catherine is. She is so welcoming and works so hard to make sure all the students are having the best experience. I could not recommend it more highly!!

Riley Cunningham
Some of my happiest memories came from this program through Spanish Institute. They aided with housing placement as well as course selection, and gave great insight into what course students had previously enjoyed to make sure I had the best schedule possible. Included in my program were weekly trips, where we received interesting historical tours of famous sites but were also allowed our own free time to explore different towns throughout southern Spain on our own. Aracena is a can't miss! The even set me up with a tutoring job while I was abroad with a very kind family, which was amazing both to earn a little pocket change and also interact with locals. Even now, they are helping me with rec letters for post-grad teach-abroad programs. I can't over-exaggerate how lovely the people working in this office are, how personalized and organized the program is, and what amazing experiences they offer. You'll meet amazing friends, have the best guidance, and always have friendly faces to come back to in Sevilla. Highly, HIGHLY recommend.

Mia Clarke
María José is an extraordinary teacher. I am lucky to be a part of the enjoyable and productive learning environment she creates.

Paula da Silva
My experience with my teacher Sandra has been excellent. I loved learning about the history and culture of Andalucía – everything she taught me was always interesting. I had a lot of fun in our classes.
Jesús A. Castillo Santizo
2023-06-22
Excelente experiencia... 😁✌😁 con magníficos profesionales!!!!!!‼️👍👏👍‼️
With Spanish Institute, I had a blast during my two weeks of language classes, guided tours of the city, and a homestay. Someone I knew recommended them to me, and I was happy to confirm how excellent they were. First, everyone from the Spanish Institute team I met carried themselves very professionally and warmly, both in-person and over emails/texts. To me, this was a sign that the school had a great sense of stewardship, caring deeply about each student having a good time with them. My professors came to each class very well prepared to teach interesting topics. Each class I could feel that they sincerely enjoyed helping each student grow. They were full of love. Through the Spanish grammar classes with Profesora Gloria Sánchez, I got so much clarification and practice in using the different verb tenses and moods appropriately. She provided so many good everyday examples and also invited us to come up with many examples ourselves, that later that day, I found myself already enriched in the way I tell stories to the locals. Through Spanish Today class with Profesora María José Gómez, I got to learn a lot about the lifestyles around work and home characteristic of Spain as well recent political hot topics. She constantly invited students to express their own thoughts on these topics, that I felt much more comfortable to discuss these juicy topics with the locals. My homestay mother Leticia was such a warm loving person, that I feel very fortunate that we got to meet through Spanish Institute. Not only did I have a comfortable stay at a place where I could feel at home, we had countless laughter exchanging funny expressions from each of our language that fit the current situation. Last but not least, Sevilla is a very enjoyable city. It is very rich in unique culture and history (evident in their Flamenco and Mudejar art) and the streets are very clean, safe, pretty, and lively. You will see many locals, not just tourists, having a good time hanging out over tapas and light beer on the sidewalks. This kind ambience of Sevilla gave me more motivation to learn the language so that I could enjoy the culture here more intimately. I've been backpacking for sometime in different parts of the world, and my stay in Sevilla with Spanish Institute and the homestay marked a very bright phase in my journey. Not only did I receive excellent lessons in Spanish, I also had such lovely experiences that gave me new reasons to keep learning Spanish beyond my time here.
José Manuel RS
2023-06-15
Perfecto centro, el personal muy bueno y atento, limpieza impecable. Además buena distribución de las diferentes salas, es ideal.
Un lugar muy acogedor y con clases que se acomodan a las necesidades del dia de hoy, muy actualizadas y en linea con la realidad de este mundo globalizado. Ademas sus programas incluyen informacion sobre la cultura Española y Sevillana, lo que enriquece a los cursos y sus programas de inmersion con docentes muy preparados.
I have attended the one month service-learning program in the field of education. So far this was one of the best experiences in my life. Living in seville was amazing. Seeding Lurdes big hugs, she was the woman who hosted me in her house, she is the best! At first I had a bit of a hard time because I wasn't understanding everything in Spanish, but after a couple of days it has improved significantly. Having Spanish classes and having to use Spanish to communicate with everyone around me made me acquire the language much faster. Also the Team of the Spanish institute - Paula, Macarena, Maria Jose, Gloria and Rocio were all amazing and sweet and had so much patience with us the students. Living alone in a new country with a new language for a month at the age of 18 was such a positive experience, I learned lots of things in this journey and I enjoyed it so much! For those attending I really recommend two main things: 1. Asking the Spanish institute when they are receiving students and how many, and to start the program with them. Because in this way it will be easier to make friends and have people to know and spend time with during your stay. I was so lucky to meet the American students there who came to seville for a study abroad program, and other girls from Europe and my roommate who was from brazil, they were all amazing. Therefore I recommend starting the program when the institute receives a new group of students. 2. Having a background in the Spanish language. I feel like this is very important, it would have been very hard for me if i attended there without knowing a little bit of spanish before, I think it's very important and would make things easier. You don't have to be fluent or anything, but just knowing basic things in the language. I am really grateful I decided to attend this program, and I miss seville so much!
Blue Van Gelder
2023-06-02
¡Muy recomendable! Las profesoras de la escuela son muy profesionales y super amables. Me sentí como en casa y aprendí nuevas técnicas y ideas para mis clases de español.
Alice Blanchard
2023-02-13
Not my first experience in Spain but the best one from far. First of all, the city has a special vibe. It's a big city where there is always something to do or discover. Moreover, it's a young city and lastly the people are incredibly kind and willing to help. Then, I would like to thank the teachers and Paola to have made my stay fantastic. The teachers are dynamic, young, patient and are really involved in making you improve. We were in small groups which allowed each of us to improve way more as the focus of the teacher is directed towards the gaps and difficulties of each of us. They made the classes never boring and I met some amazing people from all over the world !! Lastly, I booked my stay a few days before my departure and Paola nailed it to organize everything and find my an accommodation that suited what I wanted (which was to be in a shared apartment). I had the opportunity to stay with amazing women in very comfortable apartments with all the necessary facilities at maximum 10 minutes from the school by foot. I can only recommend this school and I hope I'll come back soon. Thank you so much for everything. I didn't stay for that long but I've learned a lot about Spain and myself, I have improved my Spanish and Sevilla now has a special place in my heart!
Soila Kiviluoto
2022-12-28
Un colegio de excelente calidad. Todo el personal muy amable y servicial, siempre preguntando si alguien necesita algo. La ubicación es céntrica y está bien conectada y en metro se puede viajar rápido y barato. Los profesores son buenos y el programa tenía cosas interesantes e inesperables. Las actividades culturales te muestran los tesoros de Sevilla. Me ha gustado también que no es un colegio gigantesco, que trae flexibilidad. Muy recomendable.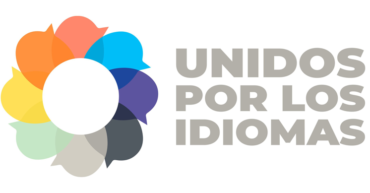 Fin del proyecto
Fin del proyecto Damos por finalizado el proyecto Eramus+ KA210 "Unidos por los idiomas, enseñando y aprendiendo de forma eficaz" con la satisfacción de haber completado las 4 actividades propuestas con éxito. Gracias a nuestros socios IES Albert Einstein y la Asociación de profesores de español de Finlandia por su participación en el proyecto.  Os […]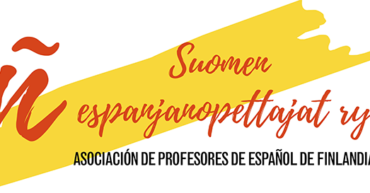 Curso en abierto a 15 docentes finlandeses en Helsinki
Curso en abierto a 15 docentes finlandeses en Helsinki (online) Mañana 4 de noviembre comenzamos la última actividad planificada el proyecto Erasmus+ KA210. El grupo destinatario de esta actividad es profesorado de español como segunda lengua que está en activo en un centro educativo de Finlandia y que pertenece a la Asociación de Profesores de […]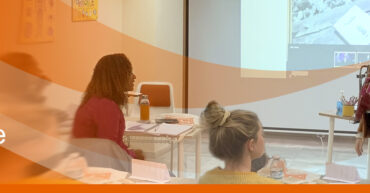 Formación para profesorado de Español en Sevilla 2023
FORMACIÓN PARA PROFESORADO DE ESPAÑOL EN SEVILLA – 2023 ¡Hola! Me alegro mucho de saludarte de nuevo. En esta ocasión te escribo para informarte de las nuevas fechas que tenemos para nuestro programa intensivo de formación de 7 días para el profesorado de español como segunda lengua (ELE). Como ya sabes, somos especialistas en metodologías […]