Spanish Language and Culture
SPANISH LANGUAGE AND CULTURE
Learn fast with our ELE Courses (Spanish as a foreign language)
Our uniquely immersive Spanish courses are designed to help students reach an effective and operating level of Spanish in a short time – so that they're quickly able to think and communicate fluently in Spanish! These courses are the perfect opportunity to start learning or to improve your level of Spanish. The program goes beyond class hours, creating an engaging environment with interesting activities and frequent contact with native speakers. The methodology is participatory, intensive, and mainly oral. The classes are designed to be fun and motivating, capturing the inspired interest of each student.
At Spanish Institute for Global Education we follow a communicative approach to teaching. The fundamental objective of this methodology is for students to learn to communicate in Spanish in a wide variety of contexts and situations. In addition to the language, the students have the opportunity to learn about our culture and society.
ACADEMIC PROGRAM APPROACH
Two program formats are available to students:

Main program: 4 sessions a day, 16 sessions a week
A la carte program: Each student can request from 5 to 25 sessions a week
The program is taught at six levels: A1, A2, B1, B2, C1, and C2 according to the CEFR (Common European Framework).
Content of the ELE courses (Spanish as a Foreign Language):
Conversation: Helping learners develop the key communication skills of listening and speaking is a central task of our school. These skills are not acquired by studying, but by practicing. With this in mind, the classroom is an environment that promotes each student's development through linguistic immersion, deliberate practice, and the implementation of different techniques ranging from memorization and initial repetition to free use of the language. We work in pairs and in teams to promote interaction through such activities as small conversations, routines, role plays, songs, dramatizations, reading aloud, creation of short stories, simulations, mock arguments, and learning by playing. The objective is to achieve fluency, so that students learn to converse correctly and with the confidence to be able to use the Spanish language right from the start.
Reading and writing: Written communication skills are central for establishing that lessons have been learned correctly. In the reading and writing elements of our courses, we focus on communication - with students writing to communicate, and reading to understand. These skills can also be practiced outside the classroom, with students encouraged from the start to write short texts that communicate ideas that are of interest to them. Throughout the process, students begin to note their own improvement in the Spanish language.
Grammar: The grammar taught at Spanish Institute consists of providing students with a solid grammatical foundation to build upon. We do not build language from grammar, but from language itself. The analysis and structure of grammar provides clarity, norms, and meaning to deepen our students' understanding of its use in relation to communication. This facilitates the learning of grammar in a context of immediate understanding and use, relating it to daily life rather than leaving it simply as a theoretical and remote metalanguage.
Culture, history and society: Our ELE courses offer the perfect opportunity to learn Spanish surrounded by authentic Spanish culture. Students learn the history of Spain, and gain a deeper understanding of Spanish life, including its traditions, cuisine, and belief system. Through this uniquely immersive experience, students will soon discover a vast range of new vocabulary and expressions to learn. Our immersion programs also offer students wonderful opportunities to visit renowned local monuments and attractions, and to participate in frequent activities where they can experiment with and practice what they have learned.
OUR PROGRAMS
LINGUISTIC IMMERSION: The language immersion programs include a Spanish course for foreigners (ELE), a program of cultural activities and accommodation.
Here you can see what is included
OTHER COURSE OPTIONS
PREPARATION FOR THE DELE / SIELE EXAMS:
The diplomas of Spanish as a Foreign Language (DELE) and the International Service of Evaluation of the Spanish Language (SIELE) are official certificates accrediting the degree of competence and command of the Spanish language, granted by the Cervantes Institute on behalf of the Ministry of Education of Spain. Our students feel prepared and confident to achieve these diplomas.
CUSTOM COURSES that fit your specific needs

Private classes
Intensive courses
Courses for groups
Spanish for family/friends

SPECIFIC SPANISH COURSES "SEVILLE EXPERIENCES"
HIGHLIGHTS
True Spanish Experience: Spanish Institute will accompany you in your immersion into the Spanish culture making your visit an unforgettable experience.
Live Andalusia: art, history, tradition, gastronomy and much more.
Personalized Programs: we adapt to your needs because you are unique.
Accommodation: stay with a host family to learn and improve your Spanish, share your day to day experiences and enjoy the delicious homemade Spanish cuisine.
Spanish Institute is 100% dedicated to our students. We strive to make your stay abroad a wonderful, unique and enriching experience that you will remember for the rest of your life. Our programs ensure personalized attention at every step of the process.
WHAT'S INCLUDED
Spanish placement test before coming to Seville.
Academic program at Spanish Institute.
Orientation: you will receive important information about the program, the city, how to move around, the calendar and local holidays, health issues and safety.
Course materials.
Spanish Institute emergency telephone number, 24/7 assistance.
Support from Spanish Institute throughout the duration of the program.
Participation certificate.
OPTIONAL SERVICES
Accommodation with a host family in Seville with full room and board; three meals a day throughout your stay.
Documents needed to obtain entrance in Spain.
Health insurance for non-european nationals with access to the best private hospitals in the city.
Transport card (bus, metro, and tram).
Airport or train station transfer at the beginning and end of the program.
Welcome Pack.
Participation in the Language Exchange Program. 
Farewell tapas celebration.
ACADEMIC CREDIT AND CERTIFICATES
School of Record: Students Earn U.S. Credits for Spanish Institute Courses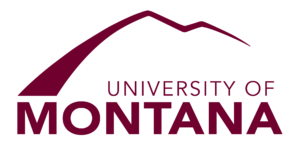 An official transcript of U.S. credits is available for Spanish Institute courses through our School of Record. Students should ensure that their home institution awards credit for their chosen program. The Spanish Institute offers the necessary documentation for these procedures.
See our School of Record Page.
CERTIFICATES
Spanish Institute gives a certificate to the participants detailing the program, dates, and duration.
The courses, as requested by each student, can be directed to achieve a DELE (Diploma de Español como Lengua Extranjera) or SIELE (Servicio Internacional de Evaluación de la Lengua Española) certificate.
DATES AND DURATION
Courses start on the first and third Monday of each month
Minimum period: one week
Personalized programs
DELE AND SIELE OFFICIAL EXAMS
In addition to the academic preparation service, in our center, we advise, guide and help you in the registration process for the DELE (Diplomas of Spanish as a Foreign Language) and SIELE (International Service for the Evaluation of the Spanish Language) exams of the Instituto Cervantes in an accredited exam center. We do this without adding additional costs to the official fees of the exam center.
Candidates complete the entire process online, including payment, and do not have to provide any documentation to the center where the exam is taken. Some 20 days before the exams, candidates will be sent a personalized email indicating the date and place of the written and / or oral exams. Once the qualification of the tests is available, the Instituto Cervantes will send you an email so that you can access its website and can download the certification of the qualifications from it.
These are the official rates for the 2021/2022 academic year:
DELE CALLS (Diplomas in Spanish as a Foreign Language)
| | | | | |
| --- | --- | --- | --- | --- |
| MONTH | EXAMS | REGISTRATION DEADLINE | PRICE | EXAM DATE |
| May | DELE: B1 / C1 / C2 | From 11/10/21 to 3/16/2022 | 160€ / 205€ / 220€ | May 21th |
| July | DELE: A2 / B1 / B2 / C1 | From 11/10/21 to 5/4/2022 | 130€ / 160€ / 190€ / 205€ | 1st of July |
| November | DELE: A2 / B2 / C1 / C2 | From 11/10/21 to 10/5/2022 | 130€ / 190€ / 205€ / 220€ | November 19th |
These dates correspond to the DELE written exam. The oral exam will take place another day prior to writing.
CALLS SIELE (International Service for the Evaluation of the Spanish Language)
SIELE exams are scheduled on demand for our students.
| | |
| --- | --- |
| EXAM | PRICE |
| SIELE GLOBAL | 155€ |
| S1: Read and Listen | 55€ |
| S2: Read and Write | 75€ |
| S3: Listen and Speak | 100€ |
| S4: Speak | 75€ |
| S5: Write and Speak | 100€ |
The Registration Fee includes:
Choose the number of sessions and weeks you prefer. 
REQUEST YOUR PERSONALIZED COURSE
PRIVATE CLASSES ONE TO ONE
The Registration Fee includes:
PRIVATE CLASSES FOR THREE
OPTIONAL ACCOMMODATION
HOST FAMILY IN SEVILLE FULL ROOM AND BOARD
Optionally we offer accommodation in a host family in Seville with full room and board; three meals a day throughout your stay.
Living with a family allows our students to fully discover the Spanish culture, life, and people. At Spanish Institute we believe that this is an important aspect of the program.
For further information please click here
SHARED APARTMENT
A shared apartment option is available upon request for programs of one month or longer.
In this type of accommodation, you will share the apartment with other international or Spanish students.
OPTIONAL VISA DOCUMMENTS
We will prepare all the necessary documentation for you to obtain your study visa for Spain
OPTIONAL CULTURAL ACTIVITIES
Spanish Institute carries out cultural activities in Seville and excursions outside Seville every week. You can choose to join the ones you want. Here you can see the places we usually visit: Discover Seville and Discover Andalusia.
Optionally you can choose to do more activities. These are the activities we offer:
Gastronomy
Cooking class with tapas
Dance
Flamenco dance class
Cultural gymkhana
Cultural gymkhana to discover special places in Sevilla
Conferences
Presentations in the fields of History, Literature, Art and Business
Workshops
Spanish Cinema, Life in Spain and Local Festivals
OPTIONAL INSURANCE
Our health insurance gives access to the best private hospitals and of course covers everything related to COVID-19. If a student is unwell or contracts this disease, the doctor may prescribe everything from the necessary tests to hospitalization in case of seriousness.
Spanish Institute has developed a COVID protocol to be able to track incidents that may occur, how to prevent and what to do in case of contagion.
All our programs include a 24/7 emergency service.
The insurance included in our program guarantees:
Principal Medical Health Assistance
Emergencies
Medical specialists
Diagnostic tests
Hospitalization
Specialist treatments
Preventive medicine
Second opinion
Travel assistance
Repatriation insurance
APPLICATION PROCESS
Groups:
Please contact us via email (info@spanishinstitute.net) where we will send you a doodle form to set up a zoom meeting at the most convenient time for you.
Individuals: