School of Record - Spanish Institute Academic Programs
Students Earn U.S. Credits for Spanish Institute Courses
For over forty years the Spanish Institute has provided instruction to students from all over the world in Spanish language and related topics. The Spanish Institute is recognized by Instituto Cervantes and other Spanish and international organizations but, like most organizations that provide study-abroad courses and services, it is not a university that can issue its own official transcripts. In the past, students have obtained credit for their Spanish Institute courses only through special agreement with, or review by, their home institution.
Now obtaining academic credit is easy!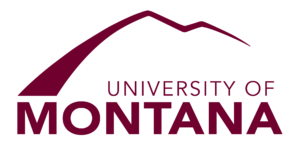 In 2023 the Spanish Institute signed an agreement with the University of Montana (UM), a top-tier ("R1") research university in the United States, to record grades for Spanish Institute courses and to issue transcripts for those grades. The University of  Montana transcript enables students participating in Spanish Institute courses to transfer official U.S. credits to their home institution for those courses.
This follows rigorous review of Spanish Institute syllabi by the faculty of UM's College of Humanities and Sciences, World Languages and Cultures Department (WLC), and also by UM's Global Leadership Initiative (GLI). The GLI provides credit for experiential learning courses (i.e., Internship, Service-Learning, and some Independent Study Projects) that are conducted primarily in English or whose content is beyond the scope of WLC.
UM's approval of our courses underscores the quality we offer and the legibility of our curriculum to U.S. institutions and to those institutions around the world that recognize a U.S. standard.
Who needs a School of Record transcript?
Students who come to the Spanish Institute as part of a program arranged by their home college or university will be informed by their home institution whether they require a University of Montana transcript for Spanish Institute courses.
Students who come individually to the Spanish Institute will almost certainly want the University of Montana transcript to assure that credits will be recognized by their home institution.
Be sure to indicate to the Spanish Institute during the admission process that you
require a transcript, as there are administrative procedures behind the scenes
that must be put into place timely in order to avoid a possible surcharge.
How and when do students obtain a transcript and how much does it cost?
The Spanish Institute compiles a grade report at the end of every session. An unofficial grade report is issued to students. The grade report is also securely transmitted to our School of Record, the University of Montana. UM records the grades, and conveys them securely to the National Student Clearinghouse.
Students obtain the transcript from the National Student Clearinghouse.
It's easy! This is how:
Go to: https://tsorder.studentclearinghouse.org/school/select

Enter: University of Montana
Follow the instructions on the subsequent page.

Typically, you will request an electronic (pdf) transcript to be emailed to your home school Registrar's Office
Generally a transcript is considered "official" only when it is conveyed directly to the home school

Students need the following information:

The email or physical address of their Registrar's Office
Student ID (790#) or Social Security Number
Name while participating in Spanish Institute courses
Date of birth

The cost is currently $10 per transcript, payable to The National Student Clearinghouse by credit or debit card, through the National Student Clearinghouse portal, at the time of the transcript request.
Transcripts for the Spanish Institute program should be available approximately a month after the end of the program.

Students must initiate conveyance of the transcript to their home institution by following the simple procedure detailed above.
Transcripts are available to students at any time in the future, for any purpose, through the National Student Clearinghouse.
Am I a student at the University of Montana because I am receiving UM's School of Record transcript?
No, unless you are enrolled as a degree student at UM. Typically, all others are not, but rather are students at their home college or university.
For purposes of obtaining your transcript at the conclusion of your Spanish Institute program – or at any time in the future – you will respond to National Student Clearinghouse prompts as if a UM student. This is how the National Student Clearinghouse portal works, and indicates only that UM is the recording institution for your transcript.
How are grades for courses I took at one of the Spanish partner universities processed?
The Spanish Institute's partner universities in Seville issue transcripts for their own courses. These university transcripts are official, and will be recognized as such by your home institution. Spanish grades and/or credits on the Spanish university transcripts  will be converted to the grades and/or credits of your home institution according to in-house or published algorithms.
If I have transcripts from the School of Record and the Spanish university, will I definitely receive credit and grades for all the courses I took in Seville?
Your home institution should recognize the legitimacy of all of the courses recorded on
the official transcripts that they receive from the University of Montana and the Spanish universities. That does not mean that without prior approval all courses taken will be accepted.
Any study-abroad student, participating in any program anywhere, should clear in advance with their academic advisor, how or whether anticipated courses to be taken abroad will be applied to their accumulated credits, major, minor, etc.