There are many reasons to Study and Live in Seville

Lovely all the time. Redolent of Roman, Moorish, Jewish, Gothic history, and more. A cosmopolitan European present. The heart of Andalusia. A treat for all the senses, and endlessly fascinating. With the Spanish Institute as your host and guide, come and partake!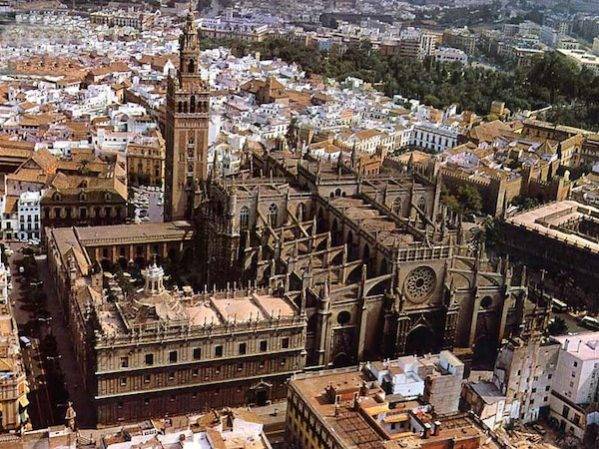 Past
Modern Seville has managed to keep traces of all the most important cultures in its history. For example, walking through the city you can see Roman ruins, a Morish palace, the old Jewish quarters and the largest Gothic cathedral in the world.
Products like chocolate, potatoes, tomatoes or peppers came into Europe through the doors of Seville.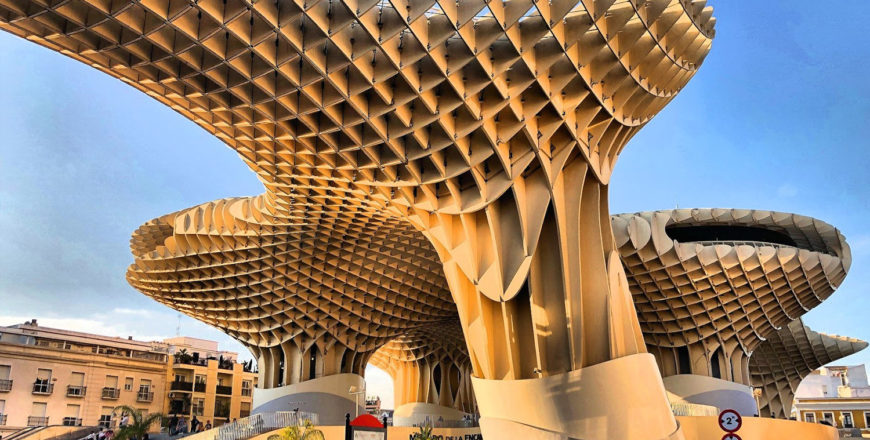 Present
Southern Spain's capital is both European and cosmopolitan. It is an open-minded, tolerant society. It is always at the forefront from the cultural point of view. It sets trends and is a city full of contrasts, a place where tradition and innovation walk hand in hand.
Learning
At Spanish Institute for Global Education, we take pride in our practice of a global, intercultural, responsible and innovative education. We work with universities of excellence, prestigious high schools and outstanding organizations.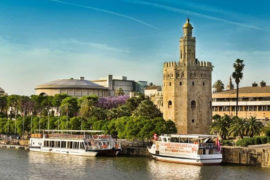 World Connections
Seville is a European, Spanish, Andalusian city. In the XVI century Seville was the most populated city in Europe. Nowadays, from the modern San Pablo Airport in Seville, most european cities are just a flight away.
Seville, the gateway to the Americas, maintains a strong historic and sentimental connection with Latin America. Archive of the Indies preserves the memories of our peoples.
Seville lived under Arab rule for almost 800 years. In addition to our common past, our closeness is physical: only 14.4 km of ocean separate Morocco and Spain.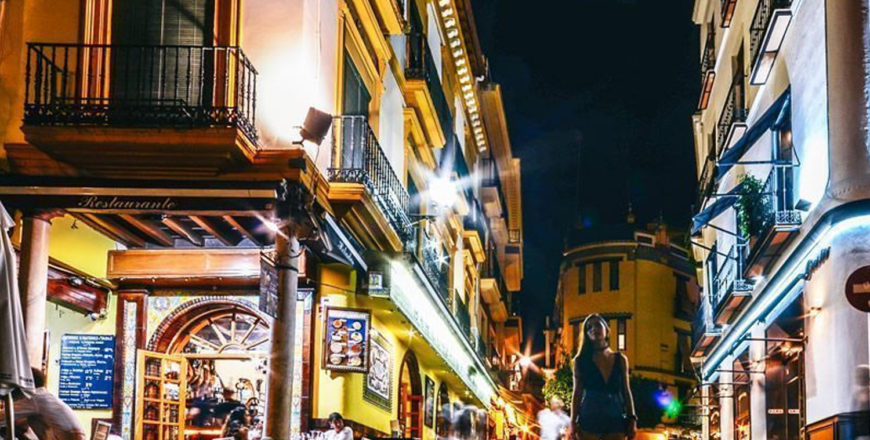 Vibrant City
In Seville, there is a perfect combination of relaxing days, a lively nightlife and a culturally rich history. There is so much sunshine that you might end up missing the rain. You will discover a great joy of living in this magestic city.