It's a competitive world out there, making it more important than ever for young people to gain skills and experience that can place them at an advantage in the hiring sphere. Beyond earning a university degree, it's beneficial to show prospective employers that you can speak a second language. To make your resume truly stand out from the rest, though, you'll give yourself a decided edge by taking a study abroad Spanish Immersion program.
Here are a few of the key career-building skills you'll gain by taking this type of program at Spanish Institute.
1. You Will Gain an Important Level of Independence As You Study Abroad
For many young people deciding to take a study abroad program, it's the first time they'll be living away from the comfort of the family home. This is an opportunity for you to spread your wings and understand what being an independent young adult is all about. Spanish Institute gives you the option to study in Sevilla either for one semester or for a full academic year. With either option, you'll learn what it's like to be responsible for managing the schedule of your own unique Spanish immersion program, figuring out your transport to and from school, learning how to budget your spending money, and managing other routine daily tasks. You'll also have the freedom to decide how you'd like to spend your time outside of the classroom, with rules and boundaries made only by yourself. From the experience of learning what it means to be independent, you'll gain the maturity and confidence that comes from being truly responsible for yourself.
2. You'll Become More Adaptable by Exploring Life in a Foreign Country
On top of learning to be responsible for routine daily living tasks, you'll also be learning to navigate life in a completely foreign city as you settle into your new surroundings in Sevilla. You'll have the opportunity to explore the beautiful and historic city of Sevilla, and will quickly become adaptable by learning first-hand about the unique cultural aspects of Spanish life. You needn't worry about feeling too isolated in the experience, either, as Spanish Institute sets study abroad students up to live with a dedicated local host family, who provides them with meals, a secure living space, and the friendly warmth of home life they may be missing.
3. You'll Be Learning a Key Language That Employers Seek in Prospects
By improving your Spanish skills at Spanish Institute, you'll be making an important investment in your future, as Spanish is one of the world's key languages to learn for both business and leisure. It's the official language of 20 countries, and rates statistically as the second most spoken language in the world, with over 450 million native speakers, and an additional 74 million people around the world speaking Spanish as a second language. With these facts in mind, businesses around the world are increasingly placing an importance on hiring employees with a good working level of Spanish. The study abroad program at Spanish Institute offers intensive training in Spanish, using a unique methodology for rapid language acquisition. This will help you to perfect your Spanish language skills during your study abroad experience in Sevilla, helping you to gain an important skill that will impress hiring managers.
4. You'll Develop a More Globalized View
The world is becoming increasingly globalized, and employers seek prospective hires who can demonstrate not only having an understanding of this new reality, but who have also experienced it first-hand. By taking a study abroad Spanish immersion program, you'll have the opportunity to get invaluable insight into Spanish culture, gaining a truly authentic experience by living with your Sevillan host family. While studying at Spanish Institute, you'll also have many exciting opportunities on the weekends to visit other parts of Spain, and even to travel to other European countries. These multicultural experiences will help to shape your view of the world outside your own home country—contributing further to your global experience.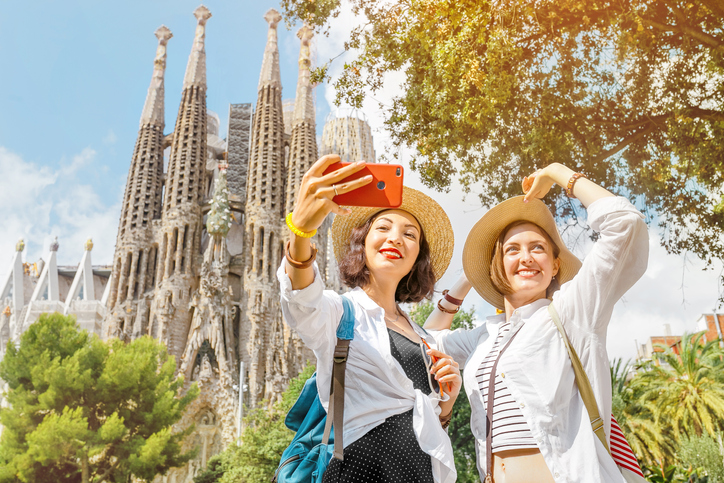 5. You'll Learn How to Network
Networking is critical in the business world, and is often key in helping young people find their first job after university graduation. With this in mind, it's important for young people to focus on building up as broad a network of contacts as soon as they can, with many starting to do so by the time they begin university. A Spanish immersion opportunity presents you with the perfect opportunity to expand your own list of contacts.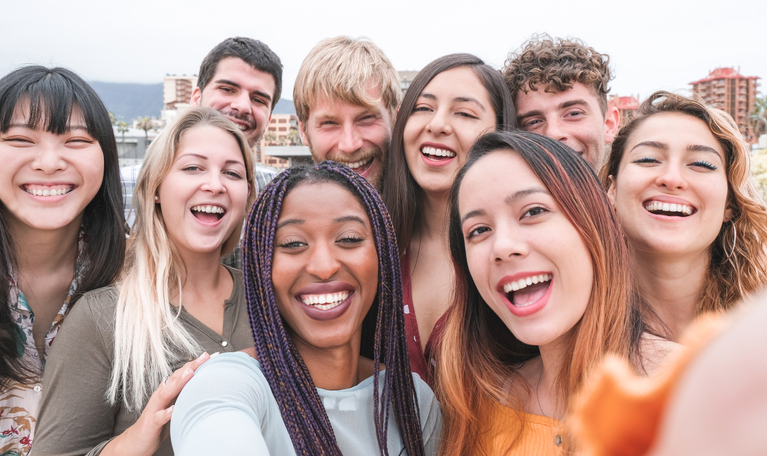 As you study at Spanish Institute in Sevilla, you're likely to make many new friends from your study abroad program. Some of the countries that your fellow students are likely to come from include the U.S., Canada, Italy, France, Belgium, Germany, Holland, Finland, South Korea, and Japan—presenting you with an amazing opportunity to make foreign friends and expand the scope of your contact list. You'll also get to know the teachers and faculty of Spanish Institute, allowing you to build up your network further. Additionally, you'll be meeting many local Spanish university students, and will have the opportunity to not only practice your Spanish skills with them – but to forge solid friendships and important contacts that may last a lifetime.
Are you interested in attending Spanish school in Spain?
Contact Spanish Institute today to learn about our exciting study abroad program options!