If the opportunity to discover the Spanish way of life sounds appealing to you, there's no better way to do it than to live with a host family in Spain. While studying abroad is an adventure within itself, staying with a host family will make your experience all the more memorable. You'll have a chance to experience local traditions, eat traditional home cooked foods, and brush up on your Spanish skills, all within the welcoming comfort of your host-family's home!
Spanish Institute, located in beautiful Sevilla, Spain, offers an immersive experience for those looking to study abroad, with the opportunity to take intensive Spanish courses while staying with a host family.
If you're wondering whether staying with a host family is right for you, read on to discover four reasons the decision to do so will lead to an amazing adventure you won't forget.
1. When You Stay with a Host Family While You Study Abroad, Your Spanish Will Improve
Whether you're exploring summer programs in Spain or other options for learning, your Spanish immersion program stands to be all the more rewarding by staying with a host family. Living in a Spanish-speaking environment will give you an opportunity to practice your Spanish every day, applying what you're learning in your Spanish courses to real-life situations. It can be difficult to gain confidence in your Spanish skills when you aren't speaking the language regularly outside of the classroom, and it can be intimidating to practice when you're conversing with people you don't know well.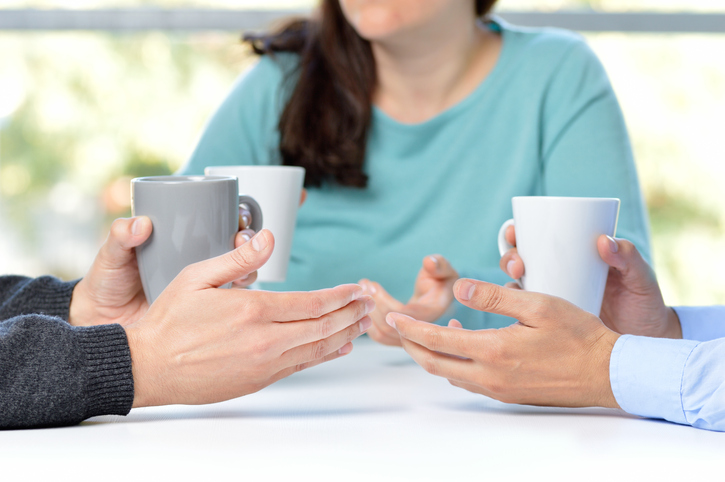 When you stay with a host family, you'll have the ability to use your Spanish all the time, whether you're sitting around the dinner table, or just getting up in the morning. Not only will you build everyday vocabulary that's useful in conversation, but you'll gain confidence in your own newly acquired language abilities by speaking with the family you're building a relationship with. They'll provide support and possibly even correct you when you make a mistake, and your Spanish skills will flourish as you take advantage of frequent opportunities to practice speaking within an environment you're comfortable in.
2. Experience Authentic Spanish Culture
While studying abroad in a foreign country will give you a taste of the local culture, the best way to discover traditional customs and culture is by living with a host family during your stay. With your host family, you'll be able to see how Spanish families go about their daily lives, picking up on cultural differences, and gaining an appreciation for a way of life that's unique from your own. You might spend traditional holidays with your host family, share in birthday celebrations, and observe how they interact with each other. Staying with a family is the most genuine way to experience Spanish culture, enhancing your study abroad experience and broadening your cultural horizons.
3. Get a Taste of Local Spanish Cuisine
If you study abroad in Sevilla, you'll have many opportunities to sample the local cuisine and try new foods. However, the best way to experience authentic Spanish cooking is by staying with a host family. There's nothing like a home-cooked meal, and when you live with a Sevillan family, you'll have a chance to try many delicious traditional foods cooked by your host family. Whether it's Andalusian gazpacho—a cold vegetable soup served in summer, or huevos a la flamenca—a cooked egg dish with a base of tomato sauce, staying with a host family will allow you to discover first-hand how Sevillans eat. You might even have the opportunity to learn how certain dishes are made by cooking with your host family!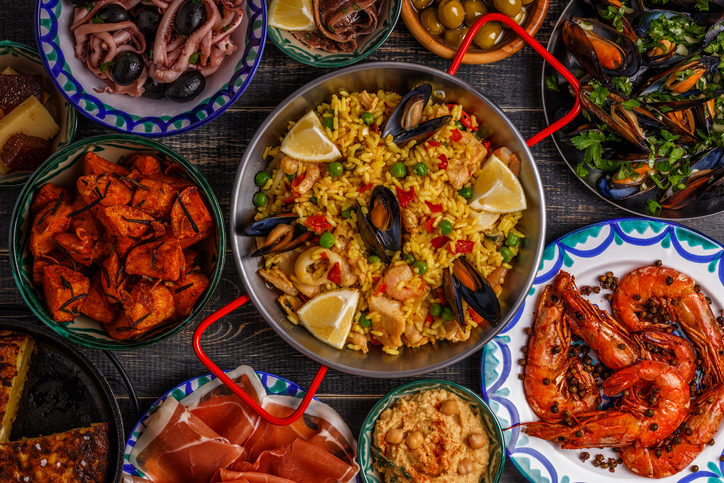 4. Make Connections That Will Last a Lifetime
Perhaps the most invaluable part of living with a host family is in the relationships that you'll build along the way. Staying with a host family is a great way to make new friends across the globe. You'll likely form a strong connection with your host family by becoming a part of their family for a few months. The relationships you'll build will last a lifetime, making your study abroad experience one that you'll always remember.
Are you ready to study abroad in Spain?
Explore the many options offered by Spanish Institute to make your dream a reality.