Programa de año sabático en España
Se abre ante ti un nuevo camino, comienzas la siguiente etapa de tu vida y quieres elegir bien. Tómate tu tiempo y vive experiencias que te ayuden a madurar y a descubrir ese camino que quieres seguir. El año sabático te dará la oportunidad de aprender sobre ti mismo y sobre la vida. Es posible que descubras tus pasiones y encuentres nuevos intereses. Es una experiencia inolvidable que sin duda te enriquecerá. ¡Anímate a vivir esta aventura!
Año sabático: ¿Y ahora qué?
Un año sabático es un período de un semestre o un año después de terminar la escuela secundaria y antes de ingresar en la universidad. Esta oportunidad te brinda la posibilidad de tomar clases, trabajar, ser voluntario, hacer prácticas y viajar. Las experiencias y el crecimiento individual obtenidos de este año son tremendamente beneficiosos.
Elije entre recibir cursos en una universidad en Sevilla o hacer prácticas o voluntariado.

Semestre de otoño
Septiembre a mediados de Diciembre
Semestre de primavera
Enero a mediados de Mayo
Año académico
Septiembre a mediados de Mayo
OUR PARTNER UNIVERSITIES - ACADEMIC PROGRAM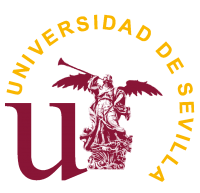 Closely linked to the history of Seville and Andalusia, the University of Seville combines the values of tradition with being an innovative institution of quality and excellence. It is a university as cutting edge and cosmopolitan as the city of Seville itself and can boast a history of more than 500 years.
Cursos Concertados
These courses for international students are part of the international program at the University of Seville and offer a wide variety of classes to choose from. The "cursos concertados" offer an advanced level and a general level and are both taught in Spanish by professors who teach the courses based on the fact the students understand and speak Spanish fluently. There are also courses in English for those who do not yet have a high enough level of Spanish.
Philology Faculty (includes courses in the following areas):
| | |
| --- | --- |
| Marketing | Painting |
| Business | Theater |
| Advertising | Grammar |
| Cinema | Literature |
Faculty of Geography and History (includes courses in the following areas):
| | |
| --- | --- |
| Flamenco | Economics |
| Art | Anthropology |
| Cooking | Political Science |
| Music | History |
| Photography |   |
* Each class meets for 4 hours each week. Students will receive a transcript with their grades, and will receive credit from their own university for classes completed.

"Multidisciplinary Studies Program" (Formerly the Hispanic Studies Program)  is designed for students wishing to spend a semester or a year abroad while continuing their undergraduate degree. While it offers advanced courses in Spanish, it also caters to the needs of those with little or no background in Spanish by offering classes taught in English in many subject areas. Multidisciplinary Studies Program course offerings:
| | |
| --- | --- |
| History of Art and Cinema | Spanish and Latin American Literature |
| Biology / Chemistry / Science | Political Science |
| Communication | Psychology |
| Business | Sociology |
| Economics | History |
| Anthropology/Spanish Culture | Spanish Language |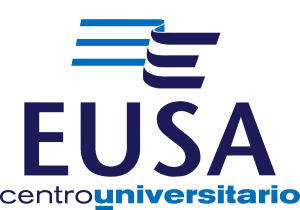 EUSA Study Abroad Program options include Semester or Year studies in any of the regular courses offered in official EUSA degrees. These courses are open to local students and may be offered in either English, Spanish or both. Their Study Abroad offer includes over 30 different subject areas in Spanish and English, ranging from Media Studies, Business and Human Resources to Cultural Studies, Language or History. See the courses.
And their official undergraduate degrees include:
Degree in Audiovisual Communication
Degree in Advertising and Public Relations
HIGHLIGHTS
Personalized University Programs: we adapt to your needs because you are unique. We help you choose one of three prestigious universities in Seville.
True Spanish Experience: Spanish Institute will accompany you in your immersion into the Spanish culture making your visit an unforgettable experience.
Live Andalusia: art, history, tradition, gastronomy and much more.
Accommodation:

Stay with a host family to learn and improve your Spanish, share your day to day experiences and enjoy the delicious homemade Spanish cuisine.

Living in Seville and sharing an apartment with other students will be a very pleasant experience. Spanish Institute offers all services, including meals, cleaning, and laundry.


Spanish Institute is 100% dedicated to our students. We strive to make your stay abroad a wonderful, unique and enriching experience that you will remember for the rest of your life. Our programs ensure personalized attention at every step of the process.
INTRODUCTION TO SPAIN
All of the university programs have an 8 day orientation upon arrival to Seville.
The Introduction to Spain gives students vital information about adapting to life in Spain, the university system, the program, schedule, safety, activities, volunteer and internship opportunities, and meeting and getting to know Spanish students.
Introduction to Spain includes 45 hours of Spanish Language, Grammar, Conversation, Spanish Literature and Culture classes.
Spanish Institute for Global Education's Orientation Program holds a three credit bearing-option.
INTRODUCTION TO SPAIN CONTENT
Orientation for university
Spanish classes: Culture, Conversation, Literature and History
Security and health
Orientation on Spanish society and life in Spain
SEMINAR "SPAIN TODAY"
Seminar throughout the program: "Spain Today"
The objective of this seminar is to accompany students throughout the program, address issues of Spanish society and facilitate a deeper learning of Spanish. This Seminar is offered at the levels of elementary, intermediate and advanced Spanish depending on the number of students and their grammar, composition and conversation skills. The 45 hour seminar is available as a credit-bearing option. Students should ensure that their home institution awards credit for this seminar.
Contents of the seminar:
Women and the evolution of society in Spain.
The Spanish educational system.
Political organization in Spain: Autonomies, Parliamentary System, Monarchy.
Unemployment, immigration and emigration.
Religion and its manifestations in Spain.
Political parties in Spain.
Overcoming the Civil War.
Greatnesses of Spain: transplants, ...
Economy and productive forces of the country.
The Mediterranean diet and the influence of history on the way of eating in Spain.
INTERNSHIP OR SERVICE-LEARNING
Spanish Institute offers internship and service learning opportunities in prestigious organizations. All internship and service learning programs must be requested before arrival. At the end of your stay you will obtain a Certificate of participation.
Internship options:
Business

International trade. We offer internships in international companies, tourism agencies and ICT corporations. Tasks include everything from digital marketing, press coverage / monitoring, PR distribution, SEO strategies, web content, and social media trends. In some companies, English is essential.
Accounting and finance.
Marketing and information technology.

Graphic design
Website localization
Social media technology

Public relations

Health

You can do internships in rehabilitation, cognitive therapy, audiology centers, sports health and physiotherapy.

Journalism

Internship collaborating in a digital magazine where you can investigate and collect news for articles in the office or at events in Seville and its surroundings. Tasks include translating articles, working on external communications, proofreading and editing, and you have an opportunity  to publish articles.
Local newspapers

Education

You can do internships in private regulated education centers (Early Childhood Education, Primary, Secondary), nurseries, and language schools.
Work with students with special educational needs (Autism, ADHD, ...).
Work in sports schools.

Translation

Choose to carry out your internship in companies that offer translation services in different corporations and specific translation agencies.

Art and culture

Internships in foundations, galleries and museums. You will be able to research, offer guided tours and work in international communications and social networks.

Planning of social events and / or academic events.
Travel
Ecological Agriculture
New: Online Business Internships in areas such as Journalism, Information Technology and Education.
Volunteer options:
Social: Homeless people, educational support, child protection, LGTB, environment, sports and community development.

Non-Governmental Organizations:

Center for Seniors
Down Syndrome Association
Child Care Assistance to families at risk of social exclusion
Women's Center

Health: soup kitchens, assistance ...
International: Immigrants, refugees, soup kitchens, legal assistance...
WHAT'S INCLUDED
Academic program at the University of Seville, Pablo de Olavide University or EUSA University Centre.
Introduction to Spain: The program includes University Orientation and orientation on Spanish society and life in Spain in our Spanish Culture, Conversation, Literature and History classes. You will also receive important information about the city, transportation, the calendar and local holidays, health issues and safety.
A seminar on "Spain today" throughout the program at Spanish Institute.
Internship or Service-Learning program in organizations.
Class material.
Academic advice before coming to Seville, tutoring and mentoring during your stay.
Spanish placement test before coming to Seville so that our academic director can advise you on the subjects and prepare your personal program.
Accommodation with a host family in Seville with full room and board; three meals a day throughout your stay.
Participation in the Language Exchange Program. 
Documents needed to obtain entrance in Spain.
Health insurance for non-european nationals with access to the best private hospitals in the city.
Spanish Institute emergency telephone number, 24/7 assistance.
Airport or train station transfer at the beginning and end of the program.
Welcome Pack.
Transport card (bus, metro, and tram).
Opportunities to practice speaking with local students.
Welcome and farewell tapas celebrations.
Support from Spanish Institute throughout the duration of the program.
Academic certificate.
Optional Services
Placement/mentorship for Research or Creative Independent Study Project.
ACCOMMODATION WITH A HOST FAMILY IN SEVILLE
The Study Abroad Program program includes accommodation in a host family in Seville with full room and board; three meals a day throughout your stay.
Living with a family allows our students to fully discover the Spanish culture, life, and people. At Spanish Institute we believe that this is an important aspect of the program.
The academic year program includes accommodation in a host family and offers the option of staying during the winter holiday period at an additional fee.
HEALTH AND REPATRIATION INSURANCE
Our health insurance gives access to the best private hospitals and of course covers everything related to COVID-19. If a student is unwell or contracts this disease, the doctor may prescribe everything from the necessary tests to hospitalization in case of seriousness.
Spanish Institute has developed a COVID protocol to be able to track incidents that may occur, how to prevent and what to do in case of contagion.
All our programs include a 24/7 emergency service.
The insurance included in our program guarantees:
Principal Medical Health Assistance
Emergencies
Medical specialists
Diagnostic tests
Hospitalization
Specialist treatments
Preventive medicine
Second opinion
Travel assistance
Repatriation insurance
ACADEMIC CREDIT
You will receive an official transcript from the university in Seville where you take courses. Students should ensure that their home institution awards credit for their chosen program.
School of Record: Students Earn U.S. Credits for Spanish Institute Courses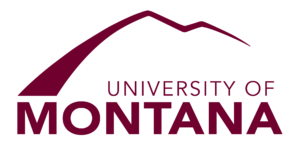 An official transcript of U.S. credits is available for Spanish Institute courses through our School of Record. Students should ensure that their home institution awards credit for their chosen program. The Spanish Institute offers the necessary documentation for these procedures.
See our School of Record Page.
CERTIFICATES
Spanish Institute for Global Education gives a certificate to the participants for the courses taken at the Spanish Institute detailing the dates, duration, and the name of the course (sillabi available on request)
Spanish Institute for Global Education gives a certificate to the participants at the end of their Internship and Service Learning program, detailing the specialty, the duration, and the task performed.
Letters of recommendation are available upon request.
SEMESTER
Standard load of five courses:

Introduction to Spain Program with Instructive Excursions, Seminar, and practical Spanish (offered by the Spanish Institute)

Direct Enrollment at one of our three local university partners: up to four courses taught in Spanish or English

Internship or Service-Learning Placement

Optional Spanish Language Course offered by the Spanish Institute

Optional elective course(s) offered by the Spanish Institute

Optional Research or Creative Independent Study Project (+ €400)
ACADEMIC YEAR
Standard load of five courses:

Introduction to Spain Program with Instructive Excursions, Seminar, and practical Spanish (offered by the Spanish Institute)

Direct Enrollment at one of our three local university partners *: up to four courses taught in Spanish or English

Internship or Service-Learning Placement

Optional Spanish Language Course offered by the Spanish Institute

Optional elective course(s) offered by the Spanish Institute

Optional Research or Creative Independent Study Project (+ €400)

* 12 - 15 total U.S. Credits per semester

option of staying during the winter holiday period at an additional fee
FREQUENTLY ASKED QUESTIONS
You have the option of taking classes at one of the three universities, the University of Seville, the Pablo de Olavide University or EUSA University Centre. A variety of subjects are offered in Spanish and English. We usually recommend choosing classes from the courses for foreign students instead of taking traditional and regular classes for Spanish students because the structure and content of the classes can be very difficult even without the language barrier. Everything is naturally immersed in the cultural environment and it is difficult to understand without starting from the same background. If you feel encouraged to do it, because you have a high level of Spanish, we will support and help you in your decision, many students have done so. The programs for foreign students are very interesting and varied, you can find more information about the classes on the university websites.
How can I find out what my level of Spanish is?
When you arrive, or even before you come, you will take a placement test with us. This will guide you and help us advice you in making decisions regarding subjects, activities and other options.
Does the program provide us with the books and class material?
At the beginning of the course the program will give you all the materials for the orientation. The materials and books of the university classes must be purchased by you.
I would like to do an internship or volunteer. Can Spanish Institute help me arrange this?
Spanish Institute has a program of internships in schools and companies. We also have a list of volunteering opportunities. All internship and volunteering programs must be requested through the home university prior to arrival. At the end of your stay you will get a certificate.
Is it necessary to have an international student card?
The Spanish universities will give you a university student card. The international student card is not essential, but it is good to have one. You can get a discount at many places all over Europe with a student card. There are several organizations that can give you your student card. The following link is one of them: International Student Identity Card isic.org
Do I need a visa to come to Spain?
If you're from a country in the European Union, it is not necessary. Spain also has agreements with many other countries outside of the European Union, and their citizens are allowed to stay in Spain without a visa if the stay is less than 90 days. However, if you do stay longer you will need a student's visa. You have to apply for this through the link of the Ministry of Foreign Affairs: sede.maec.gob.es Once you have enrolled at Spanish Institute, and if your stay is going to be longer than 90 days, we will send you the necessary documents for the student visa application. It is a long process, it usually takes 45 days, so you should begin to apply as soon as you can. Any student who has ever needed a visa has been assigned one, so don't worry! However, you should be aware that all the Consulates do not work in the same way, and in some places, the process is more difficult than in others. You should also realize that if you are going to stay for an academic year, you have to supply your criminal record, which makes the process even slower.
In the previous paragraph you can find the general information to obtain visas, but unfortunately at this time the international regulations have changed and it is very possible that from country to country the situation is different depending on their fight against COVID19. We will help you get a visa that allows you to study in Spain by sending you the necessary documents and certificates to show that everything is in order and show your serious intentions to study in Seville.
Can I travel on the weekends?
Yes! Remember that Spanish Institute arranges excursions throughout Andalusia so check in with them before planning any trips. It's a good idea to have thought about where you would like to travel so when you get here you can start planning your trips. We recommend you try not to travel alone, talk to some of the other students you meet here to see if you can travel with a friend. There is a program called STEP UP run by the US government that is free and provides US students studying abroad with safety updates for the places they are traveling to. We recommend you log your trips with them as well, so you stay informed of anything going on in the area. Also, remember to budget for side trips beforehand. It's highly recommended to take advantage of the cheaper flights to various destinations. You'll also want to experience life in Seville, so don't travel every weekend.
New situation with COVID19: during the pandemic you must reduce your trips to those strictly necessary. Unfortunately, it is an unforeseen situation that we must address with the commitment of taking care of ourselves and to be in more controlled environments.
APPLICATION PROCESS
Groups:
Please contact us via email (info@spanishinstitute.net) where we will send you a doodle form to set up a zoom meeting at the most convenient time for you.
Individuals:
PROGRAMAS DE PRÁCTICAS O VOLUNTARIADO
Una muy buena opción para vivir la experiencia de un año sabático (gap year) es ponerte a prueba en un puesto de trabajo. Descubre de qué eres capaz, cómo es tu rendimiento y cómo relacionarte con tus nuevos compañeros. Tendrás la oportunidad de aprender y relacionarte en un entorno completamente nuevo. Esta experiencia es una ocasión incomparable para desarrollar tus habilidades comunicativas en español.
Podrás disfrutar de esta vivencia trabajando en una empresa o colaborando como voluntario en una entidad de tu interés. ¡Sal de tu zona de confort y disfruta!
PRÁCTICAS EN EMPRESAS, ESPECIALIDADES:
Negocios

Comercio internacional. Ofrecemos prácticas en empresas internacionales, agencias de turismo y empresas TIC. Las tareas incluyen todo, desde marketing digital, cobertura / monitoreo de prensa, distribución de relaciones públicas, estrategias SEO, contenido web y tendencias de redes sociales. En algunas empresas, el inglés es fundamental.
Contabilidad y Finanzas.
Tecnología de la información y el marketing.

Diseño gráfico
Localización de sitios web
Tecnología de redes sociales

Relaciones públicas

Salud

Puedes realizar prácticas en rehabilitación, terapia cognitiva, centros de audiología, salud deportiva y fisioterapia.

Periodismo

Prácticas colaborando en una revista digital donde se puede investigar y recopilar noticias para artículos en la oficina o en eventos en Sevilla y alrededores. Las tareas incluyen traducir artículos, trabajar en comunicaciones externas, corregir y editar, y tiene la oportunidad de publicar artículos.
Periódicos locales

Educación

Puedes realizar prácticas en centros de educación privada reglada (Educación Infantil, Primaria, Secundaria), guarderías y escuelas de idiomas.
Trabajar con alumnos con necesidades educativas especiales (Autismo, TDAH, ...).
Trabaja en escuelas deportivas.

Traducción

Opta por realizar tus prácticas en empresas que ofrecen servicios de traducción en diferentes compañías y agencias de traducción específicas.

Arte y Cultura

Prácticas en fundaciones, galerías y museos. Podrás investigar, ofrecer visitas guiadas y trabajar en comunicaciones internacionales y redes sociales.

Planificación de eventos sociales y / o eventos académicos.
Viajes
Agricultura ecológica
Deportes

Puedes elegir ayudar a facilitar rutinas diarias para los equipos, para ser más efectivos. O puedes hacer marketing de deportes, u organizar visitas a escuelas. También puedes aprender algo de medicina deportiva.

Media, Marketing

En este campo puedes desarrollar muchos aspectos, desde fotografía y comunicación a crear materiales promocionales, hacer marketing en las redes sociales, publicitar eventos, aumentar la visión y difusión de un proyecto, difundir la visión y la misión de la compañía a través de un entendimiento de la compañía, comunicarte con bloggers, ayudar a crear estrategias de marketing SEO…

Turismo, Museos

En estas prácticas podrás desarrollar un entendimiento de los productos y los servicios de la compañía, crear materiales de promoción, ayudar a coordinar eventos en el museo. Ayudar a los visitantes saludándoles y dándoles una explicación pequeña cuando entran, participar y desarrollar nuestras visitas guiadas en inglés.

Novedad: Prácticas empresariales online en áreas como Periodismo, Tecnologías de la Información y Educación.
VOLUNTARIADO
Como voluntario puedes desempeñar un papel fundamental en la comunidad ayudando en diferentes entornos. Tu experiencia como voluntario supondrá un crecimiento personal en tu vida. La protección del medio ambiente y la ayuda a las personas son los valores que mueven los programas de voluntariado que ofrecemos en organizaciones sin ánimo de lucro:
Social: Personas sin hogar, apoyo educativo, protección infantil, LGTB, medio ambiente, deporte y desarrollo comunitario.

Justicia social, racial y ambiental
Centro para personas mayores
Asociación de Síndrome de Down
Asistencia de puericultura a familias en riesgo de exclusión social
Centro de mujeres
Cuestiones de género
Medio ambiente
Protección infantil
Apoyo en el deporte para niños con discapacidad
Talleres de animación para niños en hospitalización prolongada

Salud: comedores sociales, asistencia ...
Internacional: inmigrantes, refugiados, comedores populares, asistencia jurídica...
DESTACADO
Empresas de calidad: Seleccionamos cuidadosamente las instituciones que ofrecen prácticas o puestos de voluntariado.
Auténtica experiencia española: Spanish Institute te acompañará en tu inmersión en la cultura española haciendo de tu visita una experiencia inolvidable.
Vive Andalucía: arte, historia, tradición, gastronomía y mucho más.
Programas personalizados: nos adaptamos a tus necesidades porque eres único.
Spanish Institute está 100% dedicado a nuestros estudiantes. Nos esforzamos por hacer de tu estancia en el extranjero una experiencia maravillosa, única y enriquecedora que recordarás el resto de tu vida. Nuestros programas aseguran una atención personalizada en cada paso del proceso.
ORIENTACIÓN
La orientación de Spanish Institute brinda a los estudiantes información vital sobre cómo adaptarse a la vida en España, el programa, el horario, la seguridad, las actividades, el transporte y su programa de voluntariado o prácticas.
CURSO INTENSIVO DE ESPAÑOL
El programa de Spanish Institute incluye un curso intensivo de español de dos semanas para todas los voluntariados o prácticas de dos o más meses. Hay cuatro sesiones de clase al día y actividades por las tardes. Durante este tiempo los estudiantes conocen la ciudad, el sistema de transporte, la cocina y mejoran sus habilidades en español.
Nuestros cursos de español están diseñados para que los estudiantes alcancen un nivel efectivo y operativo de español en poco tiempo y se concentren en poder pensar y comunicarse con fluidez en español. Estos cursos son la oportunidad perfecta para empezar a aprender o mejorar tu nivel de español. El programa va más allá de las horas de clase, creando un ambiente con actividades interesantes y poniéndote en contacto con hablantes nativos. La metodología es participativa, intensiva y principalmente oral. Las clases son divertidas y al mismo tiempo requieren el interés y la motivación de los alumnos.
En Spanish Institute for Global Education seguimos un enfoque comunicativo de la enseñanza. El objetivo fundamental de esta metodología es que los estudiantes aprendan a comunicarse en español en una amplia variedad de contextos y situaciones. Además del idioma, los alumnos tienen la oportunidad de conocer nuestra cultura y los temas más actuales de nuestra sociedad.
QUÉ ESTÁ INCLUIDO
Curso intensivo de español de dos semanas (16 sesiones a la semana).
Prácticas o trabajo voluntario en una organización de calidad según tus preferencias. Contactamos con las organizaciones y preparamos un MOU o contrato de colaboración.
Seguro de responsabilidad civil.
Programa de orientación. Recibirás información importante sobre tus prácticas o trabajo voluntario, la ciudad, cómo moverte, el calendario y festivos locales, cuestiones de salud y seguridad.
Prueba de nivel de español antes de venir a Sevilla.
Dos actividades culturales en Sevilla a la semana durante las dos primeras semanas del programa.
Pack de bienvenida.
Apoyo de Spanish Institute durante toda la duración del programa.
Teléfono de emergencia de Spanish Institute, asistencia 24/7.
Certificado académico.
SERVICIOS OPCIONALES
Documentos necesarios para obtener la entrada en España.
Seguro médico para ciudadanos no europeos con acceso a los mejores hospitales privados de la ciudad.
Recogida del aeropuerto o estación de tren al inicio del programa.
Tarjeta de transporte (bus, metro y tranvía).
ACTIVIDADES CULTURALES
El Programa de Prácticas y Voluntariado de Spanish Institute incluye semanalmente dos actividades culturales de Descubre Sevilla o una excursión de Descubre Andalucía durante las dos primeras semanas de programa.
Antes de tu llegada, te enviaremos nuestro programa completo de actividades con sus precios, para que durante el resto de tu estancia puedas elegir más actividades en las que participar.
CERTIFICADOS Y OPCIONES DE OBTENCIÓN DE CRÉDITOS
CERTIFICADOS
Spanish Institute for Global Education entrega un certificado a los participantes al finalizar su programa, detallando la especialidad, la duración y la tarea realizada.
Cartas de recomendación disponibles a pedido.
OPCIONES DE OBTENCIÓN DE CRÉDITO
La mayoría de los puestos están disponibles con la opción de obtener crédito. Los estudiantes deben asegurarse de que su institución de origen otorgue crédito por el programa elegido. Spanish Institute ofrece la documentación necesaria para estos trámites.
FECHAS Y DURACIÓN
Empiezan cada lunes
La duración puede ser desde dos meses hasta un año
Excepcionalmente, podemos ofrecer un programa de un mes, pero solo en el campo de Educación
ALOJAMIENTO OPCIONAL EN APARTAMENTO COMPARTIDO
Ofrecemos opcionalmente alojamiento en apartamento compartido. En este tipo de alojamiento compartirás el apartamento con otros estudiantes internacionales o españoles.
Para más información por favor haga click aquí
ALOJAMIENTO CON UNA FAMILIA ESPAÑOLA EN SEVILLA
El alojamiento con una familia española también está disponible para este programa. 
Vivir en familia permite a nuestros estudiantes descubrir plenamente la cultura, la vida y las personas españolas.
Para más información por favor haz click aquí
SEGURO MÉDICO Y DE REPATRIACIÓN OPCIONALES
El seguro médico da acceso a los mejores hospitales privados y por supuesto cubre todo lo relacionado con COVID-19. Si un alumno se encuentra mal o contrae esta enfermedad, el médico podrá recetar desde las pruebas necesarias hasta la hospitalización en caso de gravedad.
Spanish Institute ha desarrollado un protocolo COVID para poder hacer un seguimiento de las incidencias que puedan ocurrir, cómo prevenir y qué hacer en caso de contagio.
Todos nuestros programas incluyen un servicio de emergencias 24/7.
El seguro garantiza:
Asistencia médica principal
Emergencias
Especialistas médicos
Pruebas de diagnóstico
Hospitalización
Tratamientos especializados
Medicina preventiva
Segunda opinión
Asistencia en viaje
Seguro de repatriación
Seguro de responsabilidad civil
PRECIOS PRÁCTICAS O VOLUNTARIADO
Excepcionalmente se puede hacer un programa de 4 semanas pero solo en el ámbito de la Educación: 1.299 €
Los puestos de prácticas o de voluntariado no son remunerados
4 SEMANAS
Puesto de Prácticas o Voluntariado en Educación

Programa intensivo de Lengua y Cultura Española

Actividades culturales en Sevilla
8 SEMANAS
Puesto de Prácticas o Voluntariado

Programa intensivo de Lengua y Cultura Española

Actividades culturales en Sevilla
12 SEMANAS
Puesto de Prácticas o Voluntariado

Programa intensivo de Lengua y Cultura Española

Actividades culturales en Sevilla
24 SEMANAS
Puesto de Prácticas o Voluntariado

Programa intensivo de Lengua y Cultura Española

Actividades culturales en Sevilla
PROCESO DE SOLICITUD
Individual: